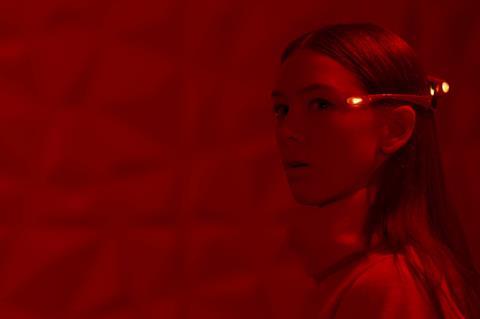 RLJE Films has acquired North American rights from Concourse Media to Cannes Marché sales title and YA dystopian sci-fi I Am Mortal.
Sean Gunn, Eloise Smyth, Abraham Lewis, Nina Kiri and John Harlan Kim star in the film, set 200 years in the future when the human race has achieved immortality through a genetic vaccine and all war, violence and crime have been eradicated.
However behind the façade of the utopian society a small band of rebels plots to overthrow the status quo and reclaim the right to die. RLJE plans a day-and-date release later this year
Tony Aloupis wrote and directed the sci-fi, and producers are Origin Entertainment James T. Volk, and Cory Neal of Yellow Barrels. Origin Entertainment CEO Dick Lyles and Peter Block of Yellow Barrels serve as executive producers.
"The film portrays a distorted vision of the future that feels eerily possible," said Mark Ward, chief acquisitions officer at RLJE Films. "The film takes you a rebellious ride about fighting for what's right despite the odds that we think audiences will really enjoy."
Matthew Shreder's Concourse Media represents remaining worldwide rights and will be continuing virtual talks with Cannes buyers