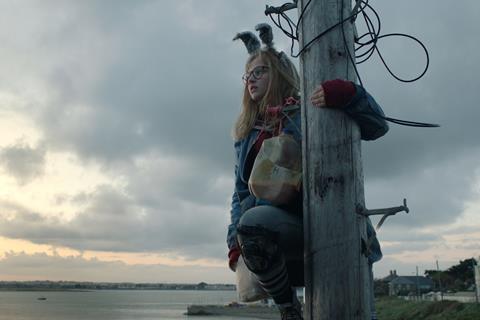 RLJE Films, Umedia and XYZ Films have announced that RLJE has acquired the US rights to the highly anticipated I Kill Giants.
RLJ Entertainment's chief acquisitions officer Mark Ward and Jess De Leo from RLJE negotiated the deal with Nate Bolotin at XYZ Films on behalf of the filmmakers.
XYZ Films is handling worldwide rights on the film, which was backed by Ingenious and financed by Umedia with the participation of Having Me Films. RLJE Films will release in theatres in 2018.
Anders Walter directs from a screenplay by Joe Kelly, based on the Man Of Action graphic novel by Kelly and Ken Niimura. I Kill Giants centres on Barbara Thorson, a teenage girl who chooses to escape the realities of school and a drab family life by retreating into her magical world of Titans and Giants.
With the help of her new friend Sophia and her school therapist, Barbara will learn to battle her Giants and face her fears – tackling the mean bullies at school, her sister and her difficult home life and eventually her biggest dread of the unknown. Zoe Saldana, Imogen Poots, and Madison Wolfe star.
Chris Columbus, Michael Barnathan, Kyle Franke, Joe Kelly, Kim Magnusson, Martin Metz, Adrian Politowski, and Nick Spicer served as producers.
Peter Bevan, Johanna Hogan, Michelle Miller, Susan Mullan, Justin Nappi, Mark Radcliffe, Xinyue Sun and Wei Zou served as executive producers.
"We're thrilled to acquire an amazing film that was so well received at the Toronto International Film Festival," Ward said. "With the film's talented, veteran filmmakers and an amazing cast led by Madison Wolfe and Zoe Saldana, we couldn't be happier to share this beautiful film with audiences at large."