The film icon and Sundance Film Festival founder has said he will cease to appear in front of the camera after Our Souls At Night and Old Man With A Gun.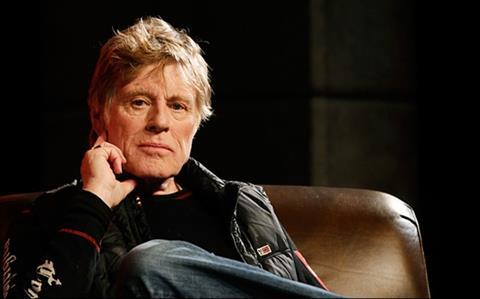 Speaking in an interview with his grandson Dylan, Redford said he was "getting tired of acting" and the demands of being in front of camera.
He added that retirement from acting would allow him to direct and indulge one of his great loves, painting.
Redford's comments came after his grandson asked him whether he ever thought about returning to painting.
"Yeah, a lot – and a lot lately because I'm getting tired of acting," he replied. "I'm an impatient person, so it's hard for me to sit around and do take after take after take.

"At this point in my life, age 80, it'd give me more satisfaction because I'm not dependent on anybody. It's just me, just the way it used to be, and so going back to sketching – that's sort of where my head is right now.

"So, I'm thinking of moving in that direction and not acting so much. I've got two acting projects in the works: Our Souls At Night, with Jane Fonda, a love story for older people who get a second chance in life, and Old Man With A Gun, a lighter piece with Casey Affleck and Sissy Spacek. Once they're done then I'm going to say, "Okay, that's goodbye to all that," and then just focus on directing."
Redford's screen credits include Butch Cassidy & The Sundance Kid, All The President's Men, Out Of Africa, Brubaker, Sneakers, Quiz Show, All Is Lost and last year's surprise hit, A Walk In The Woods.
He earned one acting nomination – for The Sting in 1974 – and won the best director Oscar for Ordinary People in 1981. He received an honourary Oscar in 2002.
To read the full interview click here.