Rojo, directed by Argentina's Benjamin Naishtat, has moved top of Screen's Toronto 2018 Platform jury grid.
The film has achieved an average of 3.2 out of 4, with one score still to come in.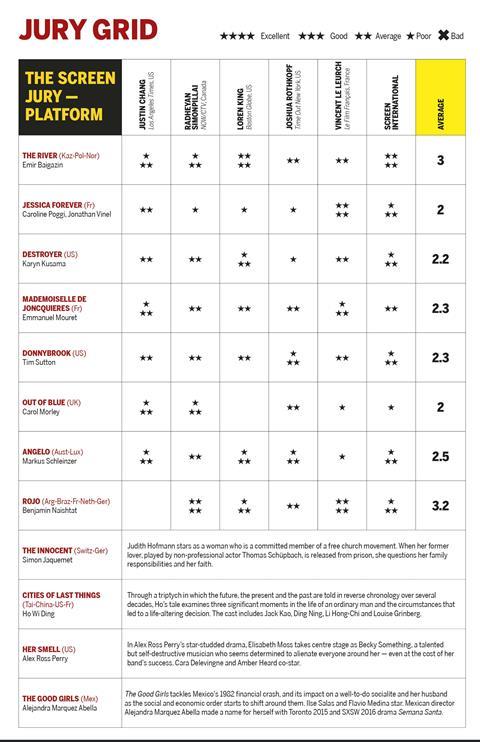 Rojo garnered top marks of four ('excellent') from Radheyan Simonpillai of NOW/CTV and Vincent Le Leurch of Le Film Français, as well as two threes ('good') from Boston Globe's Loren King and Screen's own critic.
The film follows a strange man who arrives at a restaurant in a quiet provincial city in an Argentinian province where he starts insulting a renowned lawyer. The community supports the lawyer and the stranger is humiliated and thrown out of the place. Later that night the lawyer takes a path of no return involving death, secrets and silences.
Screen exclusively premiered the first trailer last month.
Rojo takes top spot from Emir Baigazin's The River, although the last score for Rojo may alter its final average.
Four titles are still to land on this year's grid, including Simon Jaquemet's The Innocent with Judith Hofmann, and Alex Ross Perry's Her Smell starring Elisabeth Moss, Cara Delevingne and Amber Heard.