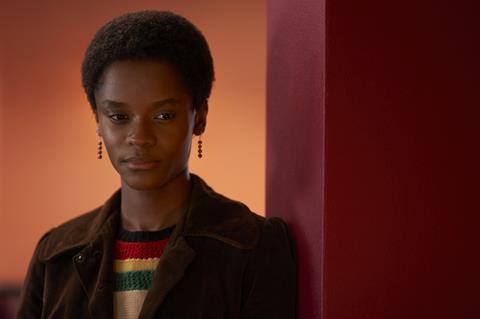 Rome Film Fest has revealed the programme and plans for its 15th edition, which is set to go ahead as a physical event with digital elements from October 15-25.
A total of 24 films and documentaries will comprise the official selection, most of which have proved critically-acclaimed at festivals such as Toronto, with nine having previously received a Cannes 2020 label.
Scroll down for line-up
These include three titles from Steve McQueen's Small Axe anthology: Mangrove; Lovers Rock; and Red, White And Blue. The British filmmaker will attend the festival and receive a lifetime achievement award.
Other Cannes films in the line-up include Francis Lee's Ammonite, Naomi Kawase's True Mothers, Lucas Belvaux's Home Front, Laurent Tirard's The Speech, Thomas Vinterberg's Another Round, François Ozon's Summer Of 85, and Fernando Trueba's Forgotten We'll Be.
McQueen, Vinterberg and Ozon are among those who will take part in on-stage conversations as part of Rome's Close Encounters strand, which has also secured White Teeth author Zadie Smith, cult filmmaker John Waters and musician Thom Yorke among others.
As previously announced, Pixar animation Soul will open the festival and director Peter Docter will receive a lifetime achievement award remotely.
Other filmmakers set to appear virtually include La La Land director Damien Chazelle, who will conduct a masterclass on musicals from Los Angeles, and auteur Werner Herzog, whose cosmic documentary Fireball: Visitors From Darker Worlds is also in official selection and will be only available on the festival's digital platform.
This platform, titled Digital RFF15, will be a virtual screening room with limited capacity and will feature part of the line-up, with all films introduced by the director.
Physical screenings at traditional venues remain as well as at locations across the city, from downtown to the outskirts of Rome, with Covid-19 safety measures in place. In addition, the festival has established the "Fiume district", featuring five cinemas all near the central Piazza Fiume, which will represent a second key hub. Also, like last year, the selection will be screened to hospital patients and inmates of the city prison.
Announcing the programme, Rome Film Fest artistic director Antonio Monda highlighted the uncertainty around this year's event due to the pandemic. "We have been working in a climate of total uncertainty," he said. "While we are confident we have put together a top-notch programme, even now, as I write, there is no final word on social distancing measures, for one, or the prospect of new lockdowns, and, inevitably, the attendance of the talent scheduled to take part, understandably cautious in the face of this unprecedented health emergency.
"I can't say what we'll find when we kick off on October 15, but I do know we will have done our best to guarantee one and all a Fest inevitably different from all the others, but no less fascinating, diverse and joyful."
In addition, this year's festival will be dedicated to Italian composer Ennio Morricone, who died in July, with his music played across venues.
Rome Film Fest: Official Selection 2020
Soul (US) opening film
Dir. Pete Docter
9 Days At Raqqa (Fr)
Dir. Xavier de Lauzanne
After Love (UK)
Dir. Aleem Khan
Ammonite (UK)
Dir. Francis Lee
True Mothers (Jp)
Dir. Naomi Kawase
Faithful (Fr-Bel-Alg)
Dir. Hélier Cisterne
Home Front (Fr-Bel)
Dir. Lucas Belvaux
The Speech (Fr)
Dir. Laurent Tirard
Another Round (Den)
Dir. Thomas Vinterberg
Summer Of 85 (Fr-Bel)
Dir. François Ozon
Fireball: Visitors From Darker Worlds (UK-Aus-US)
Dirs. Werner Herzog, Clive Oppenheimer
Fortuna (It)
Dir. Nicolangelo Gelormini
Home (Fr-Ger-Neth)
Dir. Franka Potente
I Carry You With Me (US-Mex)
Dir. Heidi Ewing
The Jump (Lith-Lat-Fr)
Dir. Giedrė Žickytė
The Best Families (Per-Col)
Dir. Javier Fuentes-León
Forgotten We'll Be (Col)
Dir. Fernando Trueba
Ricochet (Mex-Sp)
Dir. Rodrigo Fiallega
The Shift (It-Bel)
Dir. Alessandro Tonda
SMALL AXE: Mangrove; Lovers Rock; Red, White And Blue (UK)
Dir. Steve McQueen
Stardust (UK)
Dir. Gabriel Range
Supernova (UK)
Dir. Harry Macqueen
Under The Open Sky (Jp)
Dir. Miwa Nishikawa
Time (US)
Dir. Garrett Bradley
In co-production with Alice nella città
Herself (Ire-UK)
Dir. Phyllida Lloyd
Tigers (Swe)
Dir. Ronnie Sandahl