Event miniseries about American slavery stars Malachi Kirby as Kunta Kinte; teaser trailer released.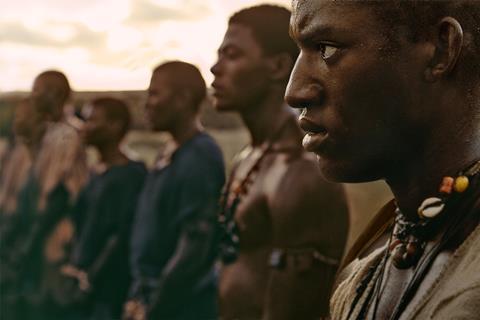 A+E Studios' adaptation of Roots is to receive its world premiere at MIPTV in Cannes on April 4.
Based on Alex Haley's 1976 novel, which was made into a seminal 1977 TV series, the new adaptation is described as a historical portrait of American slavery recounting the journey of one family's will to survive.
The narrative spans multiple generations, beginning with young Kunta Kinte, who is captured in his homeland in the Gambia and transported in brutal conditions to colonial America, where he's sold into slavery.
Throughout the series, the family continues to face adversity while bearing witness and contributing to notable events in US history - including the Revolutionary and Civil Wars, slave uprisings and eventual emancipation.
Kunta Kinte is played by UK actor and former Screen Star of Tomorrow Malachi Kirby (Gone Too Far), who will attend the premiere screening with co-stars Anna Paquin, Jonathan Rhys Meyers and Anika Noni Rose as well as executive producer Mark Wolper and co-executive producer LeVar Burton (who played Kunta Kinte in the 1977 version).
Roots is due to simulcast in the US on History, A&E and Lifetime beginning May 30. The eight-hour event miniseries is distributed internationally by A+E Studios International.