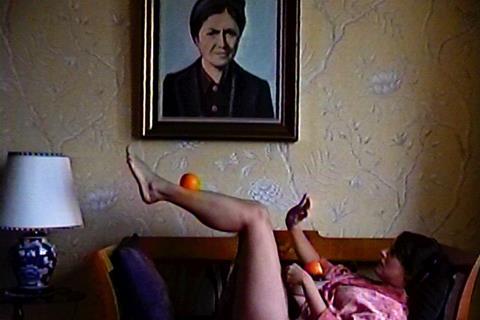 France-UK sales, production and distribution outfit alief has picked up world sales for New Strains, which is world premiering in the Tiger competition at International Film Festival Rotterdam (IFFR) this month.
The film is written and directed by New York filmmakers Artemis Shaw and Prashanth Kamalakanthan.
The comedy charts a couple's unravelling during their first ever vacation together, an impromptu trip to New York City. They become stuck in the city as a pandemic sets in, and spiral into a pattern of spite, jealousy and co-dependence.
It is produced by Shaw and Kate Stahl for Parori Productions.
Shaw and Kamalakanthan also star in the comedy, alongside Cynthia Talmadge and Olivier Sherman.
"The film works on two levels: first as a straight low-fi sci-fi about a couple in a mysterious pandemic; second, as a meditation on how we – especially us the "non-essential" workers – regressed in face of chaos and tragedy in the pandemic," said the filmmakers. "We could not be more excited to work with alief! They have an amazing track-record with adventurous, genre-bending American films."
Kamalakanthan's debut feature as a writer-director is 2021 title Have A Nice Life, which Shaw produced. Back in 2018, Kamalakanthan edited Shaw's documentary short Safari Film. Both have worked in film education, lecturing at US institutions including Tribeca Film Institute, Museum of the Moving Image and NYU.