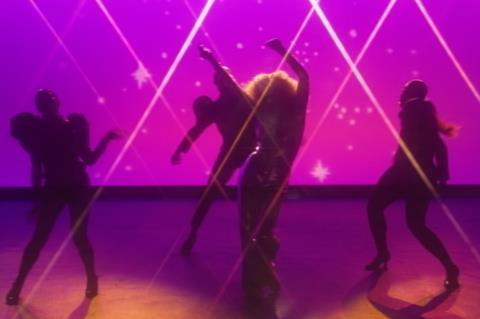 The industry programme of the International Film Festival Rotterdam (IFFR), set to run from January 26- February 6, will take place entirely online in 2022, and the festival has delayed making its full programme announcement until January. Organisers are waiting for the most up to date possible health and safety recommendations will be regarding the Covid-19 pandemic in the Netherlands to see what kind of physical festival they will be able to hold.
"We are closely monitoring the developments in the Netherlands and already anticipate that the circumstances as well as the governmental restrictions put in place to combat the current wave of Covid-19 will impact the shape of IFFR 2022," said festival director Vanja Kaludjercic of the uncertainty.
IFFR Pro Days events including CineMart and Rotterdam Lab will all take place online for a second year. Further details will be given next week on December 16. This will include information regarding services and accreditation for industry guests at IFFR 2022, as well as the complete CineMart selection.
Spotlight on Amanda Kramer
However, IFFR has announced some details of its programme today. As part of a focus on US writer-director Amanda Kramer, IFFR will be holding the world premiere of Kramer's new feature, Please Baby Please, starring Harry Melling, Andrea Riseborough and Demi Moore. The film, made through Rivulet Media and Silver Bullet Entertainment, is about a 1950s bohemian couple who find their sexuality and senses awakened after they encounter a reckless street gang.
There will also be the world premiere of another of Kramer's films, Give Me Pity, starring Sophie von Haselberg (Bette Midler's daughter), and a dog called Shelley Long. This is about a young performer giving the show of her life in a VHS-style TV-special disco dream.
Eight Kramer films in all will show as part of the Focus.
The work of filmmakers Qiu Jiongjiong and Yuasa Masaaki is also being showcased.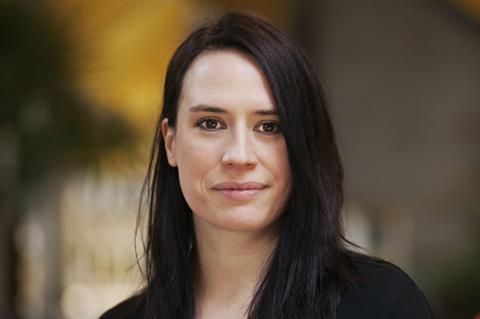 The Focus on Jiongjiong, a leading Chinese artist and filmmaker, will include his latest feature, A New Old Play, which combines fiction, historical reminiscence, and experimental theatre. Lasting almost three hours, it gives an overview of China from the 1930s to the 1980, filtered through Qiu Yu, a Sichuan opera 'clown' based on the director's own famous grandfather.
Accompanying the screenings of several of Jiongjiong's movies will be an exhibition called 'Qiu Jiongjiong: A Play with Paintings, Drawings and Manuscripts'.
Meanwhile, the focus on Masaaki's work includes three films from the Japanese animator and director, among them his latest feature, Inu-Oh, which also screened in Venice's Horizons section Amsterdam-based sales outfit Fortissimo picked up all rights to the title earlier in the summer. It's billed as an animated rock musical about a boy with special gifts who meets a blind biwa player
Thai cinematographer Sayombhu Mukdeeprom will receive the third Robby Müller award. He is best known for his collaboration with Apichatpong Weerasethakul, including on Memoria, which will screen at the festival, and for his work with directors such as Miguel Gomes and Luca Guadagnino.
"n spite of these continuous challenges, we carry on adapting an exciting programme for our film loving community," said Kaludjercic.
Further details
Later in the day Kaludjercic gave Screen further details of the challenges facing this year's IFFR. "The challenges keep coming. You imagine certain scenarios taking place…but then new things occur and that entirely derails your planning," the festival boss said. "We are currently still planning a physical festival with certain activities moving online."
But a decision needed to be made about the industy programme, sooner rather than later. "[The industry programme] demands of course such logical effort that we cannot wait to see any longer how the situation with the government's regulations is going to evolve," the festival director explained.
As matters stand, cinemas in the Netherlands are required to close at 17.00. The Dutch measures do appear to reducing Covid infections and hospitalisations. Kaludjercic is therefore optimistic that the current curfew measures will be lifted before the festival starts.