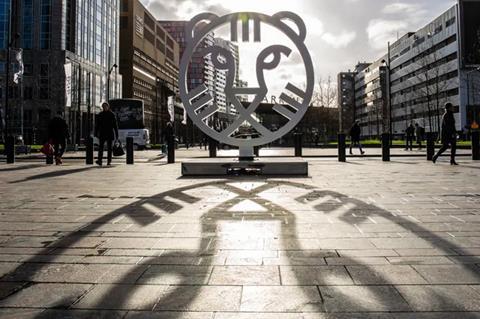 This year's one-off two-part International Film Festival Rotterdam (IFFR) drew a total audience of 270,898 and increased its reach across the Nethlands, with 36% of audiences based outside of the North and South Holland provinces – an increase from 21% in 2020, according to figures released by the festival today.
The 50th edition of the festival took place online from February 1-7, due to the ongoing pandemic, and staged an accompanying hybrid summer event from June 2-6 to offer physical screenings and mark its anniversary year.
Across the two events, IFFR hosted 120 features, of which 44 were world premieres.
Figures reveal 21% of ticket sales were for online timed premiere screenings while 66% were on-demand. A total of 13% of ticket sales were for physical screenings in cinemas, only available during the June event when theatres in Rotterdam reopened after more than six months. In total, 92.3% of IFFR's events were online.
The IFFR Pro Days, including CineMart and the Rotterdam Lab, were hosted online and in total 2,004 industry guests from 100 territories attended the edition. A record number of 536 accredited press from 61 territories also participated in the festival online.
As audiences accessed content from home during lockdowns, IFFR recorded 18.8 million views via its YouTube channel from March 1 2020 to June 10 2021.
Closing out the 50th edition, IFFR festival director Vanja Kaludjercic said "In this extraordinary year, we took the many challenges we were faced with head-on by trying out new formats and taking great risks to ensure the best opportunities for our filmmakers, audiences and industry guests. In a year like this, there is no greater reward than making the festival happen… We will take on the learnings from this year, which undoubtedly will shape the future of IFFR."
The 51st edition of IFFR is planned to take place from January 26 to February 6, 2022.