EXCLUSIVE: Films by Babak Jalali, Ricardo Silva and Deepak Rauniyar selected.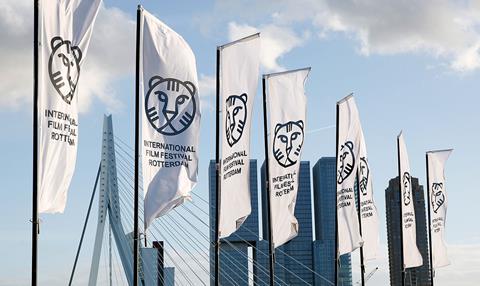 The Hubert Bals Fund (HBF), which is administered by International Film Festival Rotterdam, has backed 13 projects in its latest funding round.
The HBF Voices strand championing filmmakers who are more advanced in their careers, has selected Babak Jalali, pictured (whose film is titled Hymns), Ricardo Silva (Sleepwalk) and Deepak Rauniyar (Raja). Each project will receive script and project development funding worth €10,000.
The NFF+HBF co-production scheme – a joint initiative by the Netherlands Film Fund and the Hubert Bals Fund – has backed two projects co-produced by Dutch producers.
Those are, Muayad Alayan's The Reports On Sarah And Saleem, which is co-produced by KeyFilm, and Leonardo Brzezicki's Almost In Love, which is co-produced by Keplerfilm. Both films receive a production grant of €50,000.
The HBF Bright Future fund will grant €10,000 to eight features: Arun Karthick (Nasir); Sivaroj Kongsakul (Regretfully At Dawn); John Trengove (Estate); Omar Elzohairy (Feathers Of A Father); Luz Olivares Capelle (La Nina Del Rayo); Marcelo Caetano (Baby); Jazmín López (My Dear Valentín); and Yang Zhengfan (The Stranger).