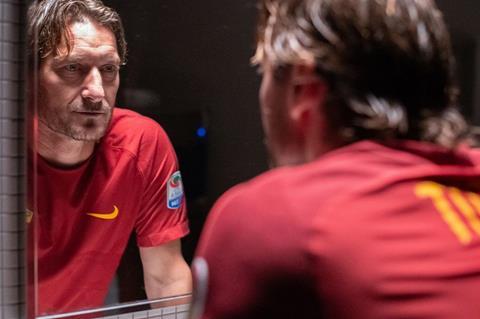 My Name Is Francesco Totti, Alex Infascelli's feature documentary about the legendary Roma football star, has won the audience award worth €5,000 at the one-off summer edition of the International Film Festival Rotterdam (IFFR).

The event ran in cinemas from June 2-6 and continued online until today (June 9). The IFFR's 50th edition in early February was forced online due to Covid-19.
Festival director Vanja Kaludjercic talked of the emotion she felt on the opening night of the summer edition, introducing the screening of Mona Fastvold's The World To Come. "These were incredible moments," she said. "With The World To Come, I stepped in front of an audience to introduce a film for the first time ever since I became director of the festival [last year]."
The screening was held in prominent Rotterdam multiplex Pathé Schouwburgplein, which seats 600 people in its main cinema. While it was sold out, the theatre remained far from full due to ongoing pandemic regulations.
Nonetheless, Kaludjercic described how filmmakers and audiences were exhilarated to be back in a cinema watching a feature on a big screen after so many month of closures.
"This was a common occurrence… this general feeling of 'wow', the pure joy and experiences of watching films [on big screens]," she recalled. "We were really starved and deprived of that for such a long time. We realised how much we had missed it."
Kaludjercic said she was also encouraged by the enthusiastic response of audiences to the IFFR's new Harbour section, which ranges from animated, family-oriented fare such as closing film Poupelle Of Chimney Town to avant-garde experimental work and indie films like Fastvold's The World To Come.
"Getting surprised or being able to see such a different variety of films in one programme was what they [the audience] liked," she added. "So far, the feedback in that regard has been really positive."
The festival is set to issue audience figures for both physical and digital screenings for the June edition next week.