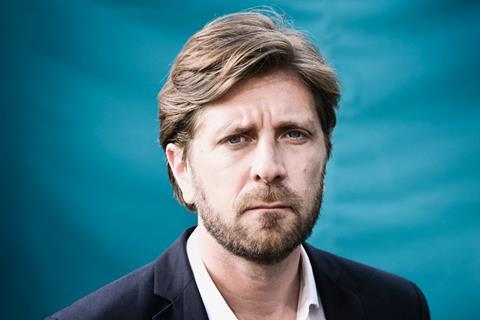 Swedish filmmaker Ruben Östlund, in his role as honorary president of the Göteborg Film Festival, is planning a special audience participation event during the festival, called This Is Cinema! on January 28 at Cinema Draken.
During a special screening of Triangle Of Sadness, Östlund will 'break the fourth wall' by directing the film on the screen but also directing the live audience in the cinema.
Östlund explained, "There's a unique aspect to the cinema: it's where we watch together. Watching something together intensifies the experience and sets a higher standard for what's shown on the screen. Compared to countries like France and the US, the Nordics have a more passive audience culture. Here we hide in our seats, taking less responsibility for the show. After screenings we go home without discussing what we've seen. That kind of visit to the movie theater is hardly even worth leaving the individual screen for. For cinematic culture to flourish and reach its full potential, the audience must understand the part they play."
The festival will also arrange several seminars on cinema as a vehicle of culture and social space and host a policy summit about the future of cinema culture.
Jonas Holmberg, artistic director at Göteborg Film Festival, added, "By being a platform for experimental cinematic experiences, we want to initiate a discussion around how we're watching films in this period of medial transition. It feels very exciting that Ruben Östlund wants to challenge traditional ideas about the relationship between director, audience, and film."
Goteborg Film Festival is known for past programming innovations such as screenings inside coffins, pandemic one-person screenings at a remote lighthouse, and a gynecological chair viewing installation.
Östlund, a two-time Palme d'Or winner for The Square and Triangle of Sadness, lives in Goteborg, also the home of his company with producer Erik Hemmendorff, Plattform Produktion.