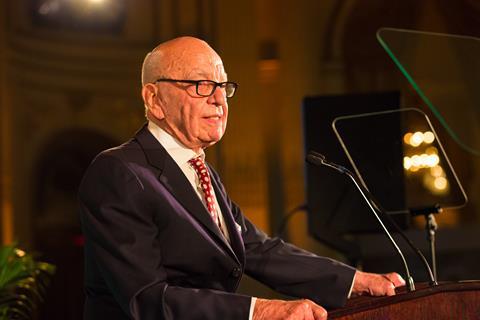 Rupert Murdoch, the Australia–born media mogul, has stepped down as chairman of Fox Corporation and News Corp, with his son Lachlan Murdoch set to take over both companies.
Among the companies' media operations are The Times and The Sun in the UK and Fox News Channel and The Wall Street Journal in the US.
It is expected the change will come into effect in November, with Rupert Murdoch retaining a 'chairman emeritus' status.
In a letter to employees, 92-year-old Murdoch noted the companies "are in robust health, as am I".
He also noted "My father firmly believed in freedom, and Lachlan is absolutely committed to the cause. Self-serving bureaucracies are seeking to silence those who would question their provenance and purpose."
"In my new role, I can guarantee you that I will be involved every day in the contest of ideas," he continued.
His media empire has also previously included 21st Century Fox, with assets such as film studio 20th Century Fox, a majority stake in National Geographic and 39% shareholding in Sky. 21st Century Fox was sold to the Walt Disney company in 2019, with Comcast acquiring Sky in 2018.
The topic of Murdoch's succession was the inspiration for HBO series Succession, which aired on Sky Atlantic in the UK.
"On behalf of the Fox and News Corp boards of directors, leadership teams, and all the shareholders who have benefited from his hard work, I congratulate my father on his remarkable 70-year career," said Lachlan Murdoch in a statement. "We thank him for his vision, his pioneering spirit, his steadfast determination, and the enduring legacy he leaves to the companies he founded and countless people he has impacted. We are grateful that he will serve as chairman emeritus and know he will continue to provide valued counsel to both companies."