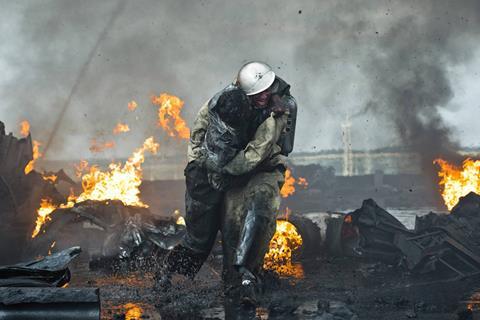 Following last week's EFM, leading Russian distributor Central Partnership has announced several new deals on its big budget action/disaster feature Chernobyl, directed by Danila Kozlovsky.

The film has gone to platform iQIYI for China in what Central Partnership CEO Vadim Vereshchagin described as "a big step towards promoting Russian cinema to international markets and [improving] our strategic partnership with China."
Further deals clinched during the EFM include French-speaking Europe (Kinovista), Taiwan (Moviecloud), Czech Republic and Slovakia (JOJ). These follow on from already announced sales to the US (MPI Media Group), South Korea, Latin America, Japan, Israel, Spain, the Baltics, and German-speaking territories.
Chernobyl is produced by Alexander Rodnyansky and Sergey Melkumov (together with Kozlovsky, Vadim Vereshchagin and Rafael Minasbekyan). It will premiere in Russia this April, marking the 35th anniversary of the disaster.
Rodnyansky also produced Fedor Bondarchuk's war epic Stalingrad (2013) which grossed over $12 million in the Chinese market, a record for a non-English language international release.
Chernobyl is the first major Russian film dedicated to the disaster at the nuclear power plant in 1986. The story follows fireman Alexey, accompanied by an engineer and a military diver, on a perilous mission to drain water from a reservoir under the burning reactor. They descend into the depths of the reactor building, prepared to sacrifice their own lives to prevent an even greater catastrophe. The cast is led by actor-turned-director Kozlovsky (Vikings), Oksana Akinshina and Philipp Avdeev.