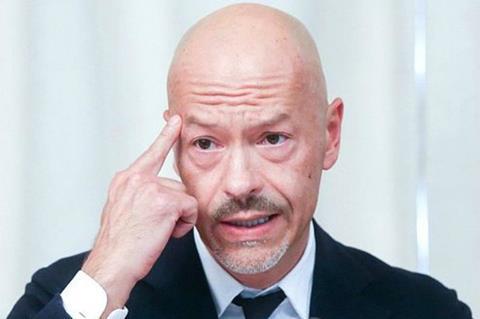 Two projects from Russian director Fedor Bondarchuk are part of the inaugural Key Buyers Event: Digital Edition, the virtual content market hosted by Russian film body Roskino.
Supported by the Russian Ministry of Culture and Moscow Government, the event will go live on June 8. It will include presentations from Russian sellers, with buyers and producers from over 40 countries registered.
Bondarchuk's first TV series Psycho, centring on a successful psychiatrist who is mentally unwell, will premiere at the event. It is co-produced by Art Pictures Studio and NMG Studio.
The director has also produced Bondarchuk, a documentary dedicated to his father Sergei Bondarchuk, whose adaptation of Tolstoy's War And Peace won the 1969 Academy Award for best foreign-language film.
Further Art Pictures Studio projects at the market include Egor Ambramenko's Sputnik, which was selected for Tribeca Film Festival earlier this year and is set to be released on August 14 in the UK, North America and Australia by Vertigo, IFC Films and Rialto respectively.
Other projects in the market include GPM ETV and Premier Studios' Dylatov Pass, which Beta Film has acquired for worldwide distribution; Chernobyl: Abyss, Silver Skates and firefighter drama Fire from Central Partnership; a new adaptation of Tolstoy's Anna Karenina on the Sovtelexport slate; and Timur Bekmambetov's V2. Escape From Hell, an innovative feature following a Russian pilot who escapes a concentration camp on a hijacked Nazi aircraft that the Russian director has filmed both for big screen and smartphones.
Co-produced by Bazelevs Studio, Voenfilm and MTS mobile network, and shot in part remotely during the Covid-19 lockdown, V2. Escape From Hell is due for release in 2021.
The online buyers event is due to run from June 8-15.