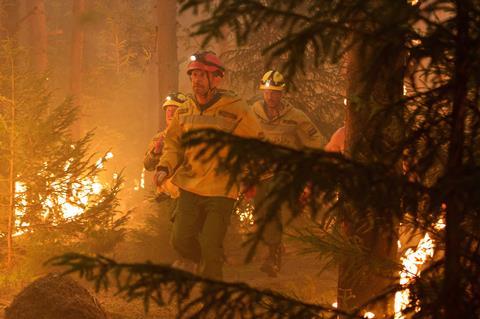 Leading Russian sales agent and distributor Central Partnership is launching pre-sales at AFM on big-budget action film Fire.
Directed by Aleksey Nuzhny, the film is produced by the heavyweight trio of Leonid Vereschagin, Anton Zlatopolskiy and Nikita Mikhalkov, who collaborated on Olympic basketball movie Three Seconds (aka Going Vertical), Russia's highest-grossing film ever.
Fire follows so-called "smoke jumpers", rescuers called on to show extreme bravery on a regular basis in putting out forest fires. The film, which is in post-production, will be released in Russia by Central Partnership in December 2020. The cast is led by Konstantin Khabenskiy, Irina Gorbacheva, Viktor Dobronravov and Ivan Yankovskiy.
Other projects Central Partnership is introducing to buyers in Santa Monica include Chernobyl Abyss, the first Russian feature to explore the power station disaster, and Svyatoslav Podgaevsky's horror Dark Spell, about a woman who uses infernal means to bring back the husband who abandoned her, currently in production.