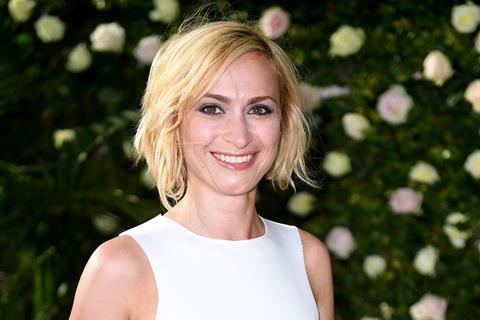 As the first lawsuit has been filed relating to the tragic death of Rust cinematographer Halyna Hutchins lawyers for the production's armourer have issued a statement alleging their client was framed.
The statement came hours after Serge Svetnoy, a gaffer on the production, filed a suit alleging general negligence and suing the production, its financiers, star Alec Baldwin (who discharged the gun on set that resulted in Hutchins' death on October 21), armourer Hannah Gutierrez Reed, first AD Dave Halls, and others.
In a statement release on Wednesday (November 10) Jason Bowles, attorney for Reed, said: "Yesterday, we met with the Santa Fe County Deputy Sheriffs and Hannah continued to cooperate and provided a full interview. Information is coming out that needs to be fully investigated and considered by the District Attorney. We eagerly await the FBI's investigation as well and we are asking for a full and complete investigation of all of the facts, including the live rounds themselves, how they ended up in the "dummies" box, and who put them in there.
"We are convinced that this was sabotage and Hannah is being framed. We believe that the scene was tampered with as well before the police arrived. The truth finding process demands that the District Attorney and FBI run down all of the evidence, including the nature of those live rounds. This morning we offered to share additional, critical information with the Sheriff's Office and are awaiting their response on the sharing of information."
The statement follows up on similar comments made by Bowles on live television last week.
Svetnoy's case filed with the LA Superior Court argues that the defendants' failure to act with reasonable care caused and contributed to the discharge of a live bullet on set that resulted in damage to the plaintiff and others.
The papers assert that "materials" from the discharge of the gun struck Svetnoy and the bullet "narrowly missed him", resulting in "severe emotional distress".
Santa Fe County Sheriff's Office are investigating the case and have sent around 600 items of evidence for analysis by the FBI including the Colt .45 fired by Baldwin, two other firearms, approximately 500 rounds of ammunition and clothing seized from the set at Bonanza Creek Ranch in New Mexico.
At time of writing representatives for the production had not responded to a request for a comment.