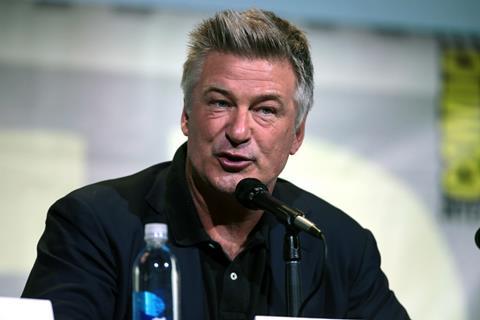 Rust script supervisor Mamie Mitchell is suing Alec Baldwin, producers and others from the production in the second case stemming from the death on set of cinematographer Halyna Hutchins.
Mitchell called 911 after Hutchins was shot on the set in New Mexico on October 21 after Baldwin discharged a gun, hitting the cinematographer in the chest. Hutchins later died while director Joel Souza, who had been standing behind the cinematographer, was hit in the shoulder and was subsequently released from hospital.
Baldwin has said he believed the gun handed to him by assistant director Dave Halls did not contain live rounds.
"Alec Baldwin should have assumed that the gun in question was loaded unless and until it was demonstrated to him or checked by him that it was not loaded," the LA Superior Court filing read. "He had no right to rely upon some alleged statement by the Assistant Director that it was a 'cold gun"."
Mitchell alleged the script did not call for a gun to be discharged. She claims she was standng several feet away and was also hit after Baldwin pulled the gun to rehearse a draw, and is claiming assault, intentional infliction of emotional distress and deliberate infliction of harm.
Mitchell went on to say the lack of an experienced armourer was an example of cost-cutting by producers that endangered the lives of crew members. Armourer Hannah Gutierrez Reed filed her own suit last week.
Mitchell is suing Baldwin, St Movie Productions, El Dorado Pictures, Halls, and Reed, among others. Baldwin and the production had not commented at time of writing. An investigation by Santa Fe County Sheriff's Office is ongoing.