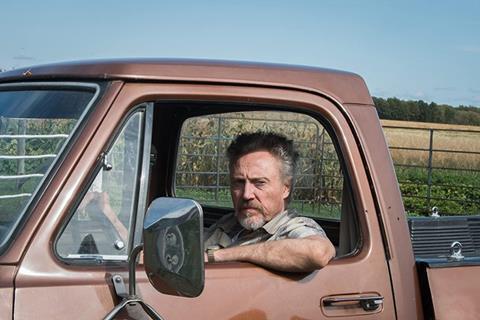 Saban Films has acquired US rights to the anti-GMO drama Percy Vs Goliath starring Christopher Walken and Christina Ricci and Zach Braff.
Radiant Films International is handling international sales at the AFM on the story of a small-town Saskatchewan farmer who takes on a major conglomerate when the company's genetically modified canola is discovered in the 70-year-old farmer's crop.
Clark Johnson directed the drama from a screenplay by Garfield Lindsay Miller and Hilary Pryor.
Scythia Films' Daniel Bekerman, Ian Dimerman, Brendon Sawatzky, Hilary Pryor, Garfield Lindsay Miller and Ethan Lazar produced, while William Santor, Andrew Chang-Sang, and Kevin Hoiseth served as executive producers.
Jonathan Saba negotiated the deal for Percy Vs Goliath for the distributor with ICM Partners on behalf of the filmmakers.
Saban Films' Bill Bromiley said, "This true story is an engaging drama, a story about being bullied and fighting back. Christopher Walken is amazing as Percy, and levels the quiet dignity befitting this role."
Saban's upcoming release slate includes: Dennis Dugan's Love, Weddings & Other Disasters starring Diane Keaton and Jeremy Irons; Jamie Babbit's The Stand-In with Drew Barrymore in a dual lead role; Josh Duhamel's directorial debut Buddy Games; and Alicia Silverstone wedding comedy Sister Of The Groom.