Director of latest James Bond movie talks about the pressure of meeting studio demands.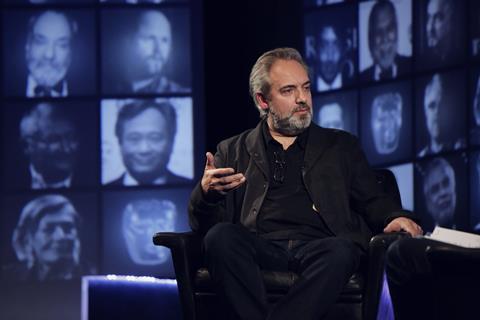 Sam Mendes has revealed the time pressures he experienced while making Spectre, his second James Bond feature that has so far taken $750m at the global box office.
Speaking at a BAFTA Life In Pictures event, the British film-maker said: "One of the things I found frustrating about Spectre was that I didn't quite have the amount of time I wanted… because of obvious pressures.
"They need a movie every two or three years to fulfil the studio obligation. I understand that, but it's still tricky and we didn't have that problem with Skyfall."
Mendes recalled how a time delay on previous Bond film Skyfall, which took more than $1bn worldwide and remains the most commercially successful film of all time in the UK, had actually benefitted the process.
"In retrospect it was a stroke of luck – at the time it was a pain in the neck – which is that MGM went bankrupt and we had had nine months downtime when we weren't officially allowed to work on the film," said Mendes of making Skyfall.
"So everything stopped except the work with the writers and we spent nine months going down various blind alleys with the script and gradually the story emerged."
Mendes also talked about the moment Bond actor Daniel Craig inspired him to take the gig.
"I went to a party in New York… and there was Daniel," said the film-maker, who had previously directed Craig in Road To Perdition.
"He'd just made Quantum Of Solace and I said: 'So who's going to do the next one?' and he said 'I don't know. Why don't you do it?'
"I honestly hadn't thought about it until that moment. The moment he said it I thought, 'Yeah, why not?'"
Bond producers Barbara Broccoli and Michael Wilson took him out to lunch to ask why he wanted to direct the next instalment. "I think I said something like, 'I want to be the coolest dad in the school'."
Click here to read Mendes on American Beauty, Jarhead and his future plans