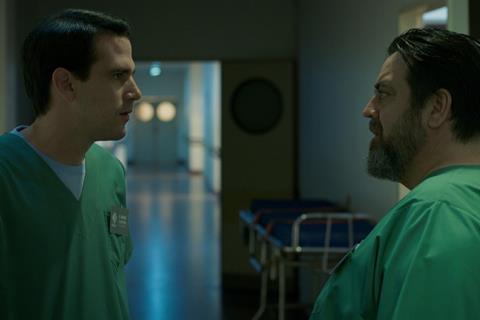 Samuel Goldwyn Films has acquired North American rights from Oration Films to Martín Kraut's Argentinian psychological thriller La Dosis.
Oration Films will continue international sales at the virtual EFM next week on the drama about two nurses in a private clinic who clash over their illicit behaviour.
Carlos Portaluppi (Lo Habrás Imaginado), Ignacio Rogers (Esteros), and Lorena Vega (El Bosque De Los Perros) star.
Samuel Goldwyn plans a June release on the feature directorial debut by Kraut, who wrote the screenplay and produced alongside Pablo Chernov of Alina Films.
"In the strangest year of our lives, La Dosis has had a great international response, which makes us very happy and has culminated the best possible way in signing a deal with a company like Samuel Goldwyn," said Chernov.
Annika Horne of Samuel Goldwyn Films negotiated the deal with Timothy O'Brien of Los Angeles-based worldwide sales agent Oration Films on behalf of the filmmakers.
"La Dosis is a powerful thriller about loneliness, uncertainty, and alienation that keeps the audience guessing until the last minute," said Horne.
The film premiered at 2020 International Film Festival Rotterdam.