Seven films will compete for the top prize at the San Sebastian Film Festival.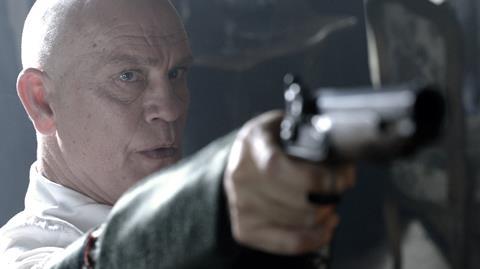 The films in the running for the Golden Shell at the 62nd San Sebastian Film Festival (Sep 19-27) have been unveiled.
The seven titles are:
Casanova Variations, Michael Sturminger (Fr-Aus-Ger)
Silent Heart, Bille August (Den)
Phoenix, Christian Petzold (Ger)
The New Girlfriend, François Ozon (Fra)
Haemoo, Shim Sung-Bo (S Kor)
Eden, Mia Hansen-Løve (Fra)
The Drop, Michaël R. Roskam (US)
New titles to join them in the Official Selection will be announced next week.
Casanova Variations stars John Malkovich stars as the legendary seducer. Based on Histoire de ma vie by Giacomo Casanova and with arias from W.A. Mozart and Lorenzo Da Ponte, his story is told both through fiction and on-stage performances to reveal stories of his adventures and fear of death.
The Drop marks the US debut of Belgian filmmaker Roskam, who arrived on the scene with muscular drama Bullhead. The film, an inside look at organized crime's use of local New York City bars as money-laundering "drops", is an adaptation of a novel by Dennis Lehane and stars Tom Hardy, Noomi Rapace and James Gandolfini in his last role for the cinema.
Eden recreates the French house music period of the 1990's and is told through a man taking his first steps as a DJ amid the nightlife of Paris.
South Korean film Haemoo is co-written and produced by Bong Joon-ho. The directorial debut of Shim Sung-bo follows a fishing ship's crew as they attempt to smuggle in illegal migrants, which ends in a catastrophe as the crew are driven into madness.
The New Girlfriend is the latest film by Ozon, winner of San Sebastian's Golden Shell in 2012. Based on a short story by Ruth Rendell, the film stars Anais Demoustier as a young woman who falls into a deep depression after her best friend dies. She finds the strength to re-embrace life after her she discovers an unexpected secret about her friend's husband.
Petzold, winner of the Silver Bear for Best Director at the 2012 Berlinale with Barbara, brings new film Phoenix. The story centres on a disfigured concentration-camp survivor, played by Barbara star Nina Hoss, who searches ravaged postwar Berlin for the husband who might have betrayed her to the Nazis.
Danish filmmaker Bille August, winner of an Oscar and Palme d'Or, returns with Silent Heart, which focusses on three generations of a family who gather over a weekend.