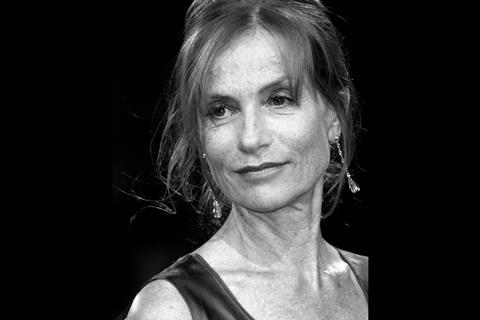 French actress Isabelle Huppert will receive the honourary Heart of Sarajevo award at this year's Sarajevo Film Festival (August 16-23), which recognises exceptional contribution to film.
Huppert will accept the award on August 18 at the Open Air cinema, ahead of a screening of Ladj Ly's Cannes 2019 Competition title Les Misérables.
She will also give a masterclass about her career in the industry earlier in the day.
In a screen career of almost 50 years, Huppert has previously received two Cannes best actress awards for Violette (1978) and The Piano Teacher (2001); two best actress awards at Venice for Story Of Women (1988) and The Ceremony (1995); and an Oscar nomination for Elle (2016).
She was president of the jury at the 62nd Cannes Film Festival in 2009, and has worked with directors including Michael Haneke, Jean-Luc Godard, Claire Denis and Paul Verhoeven.
Huppert joins filmmakers Alejandro González Iñárritu and Pawel Pawlikowski in receiving a Heart of Sarajevo award at this year's festival. Previous recipients include Steve Buscemi, Dieter Kosslick and Robert De Niro.
This year's festival opens tomorrow (August 16) with the world premiere of Ines Tanović's The Son. It plays in a nine-strong feature competition, with other titles including Cătălin Mitulescu's world premiere Heidi.