The 2018 Sarajevo Film Festival (Aug 10-18) has unveiled the titles selected for its Competition and In Focus programmes.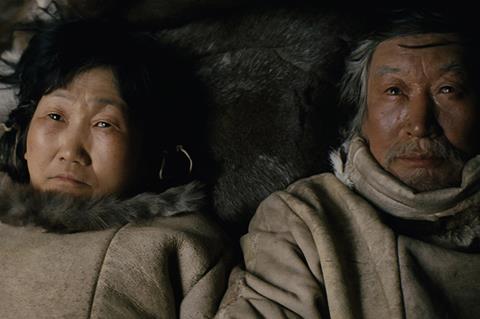 This year's Competition selection features four world premieres, one international premiere and five regional premieres, all either produced or co-produced from the Eastern European region.
As previously announced, Asghar Farhadi will preside over the Competition jury, which will award the festival's top prize, the Heart of Sarajevo.
Selected titles having their world premieres include All Alone, the latest feature from Croatian director Bobo Jelčić, whose 2013 drama A Stranger premiered at Berlin and won a Heart of Sarajevo for lead actor Bogdan Diklic, and Love 1: Dogs from Romanian director Florin Șerban, whose If I Want To Whistle, I Whistle won a Silver Bear jury prize at Berlin in 2010.
Films playing in Sarajevo's Competition after festival premieres elsewhere include Milko Lazarov's Aga, Tinatin Kajrishvili's Horizon and Ioana Uricaru's Lemonade, which played in Berlin, Zsófia Szilágyi's One Day, which premiered this year at Critics' Week in Cannes, and Ognjen Glavonić's The Load, which played in Cannes Directors' Fortnight this year.
The In Focus programme, which showcases regional films that have seen significant success at other festivals, this year features Adina Pintilie's Touch Me Not, which won the Golden Bear at this year's Berlin Film Festival, Nuri Bilge Ceylan's The Wild Pear Tree, which was In Competition at Cannes this year, and Blerta Zeqiri's The Marriage, which won the special jury prize in Tallinn Black Nights Film Festival's First Feature Competition last year.
2018 Competition programme (feature films):
(WORLD PREMIERES)
ALL ALONE
Croatia, Netherlands, Serbia, Montenegro, B&H, 2018, 88 min.
Director: Bobo Jelčić
LOVE 1: DOG
Romania, 2018, 103 min.
Director: Florin Șerban
ONE AND A HALF PRINCE
Romania, 2018, 103 min.
Director: Ana Lungu
THE PIGEON THIEVES
Turkey, 2018, 82 min.
Director: Osman Doğan
(INTERNATIONAL PREMIERES)
MALI
Croatia, 2018, 90 min.
Director: Antonio Nuić
(REGIONAL PREMIERES)
ÁGA
Bulgaria, Germany, France, 2018, 96 min.
Director: Milko Lazarov
HORIZON
Georgia, Sweden, 2018, 105 min.
Director: Tinatin Kajrishvili
LEMONADE
Romania, Canada, Germany, Sweden, 2018, 88 min.
Director: Ioana Uricaru
ONE DAY
Hungary, 2018, 99 min.
Director: Zsófia Szilágyi
THE LOAD
Serbia, France, Croatia, Iran, Qatar, 2018, 98 min.
Director: Ognjen Glavonić
2018 In Focus programme:
INFINITE FOOTBALL
Romania, 2018, 70 min
Director: Corneliu Porumboiu
MADEMOISELLE PARADIS
Austria, Germany, 2017, 97 min.
Director: Barbara Albert
NEVER LEAVE ME
B&H, Turkey, 2017, 96 min.
Director: Aida Begić
RUBEN BRANDT, COLLECTOR
Hungary, 2018, 96
Director: Milorad Krstić
SMUGGLING HENDRIX
Cyprus, Germany, Greece, 2018, 93 min.
Director: Marios Piperides
THE MARRIAGE
Kosovo, Albania, 2017, 97 min.
Director: Blerta Zeqiri
TOUCH ME NOT
Romania, Germany, Czech Republic, Bulgaria, France, 2018, 125 min.
Director: Adina Pintilie
WILD PEAR TREE
Turkey, France, Macedonia, Bulgaria, B&H, Sweden, Germany, 2018, 188 min.
Director: Nuri Bilge Ceylan