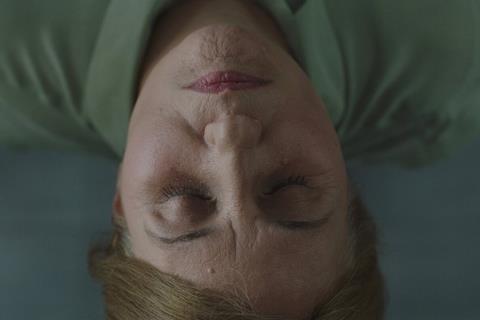 Sarajevo Film Festival's industry platform CineLink has announced the winners of its 18th edition, which took place entirely online for the first time as a result of the virus crisis.
Scroll down for full list of winners
More than 40 projects in various formats and stages of development were presented from August 15-20 across strands including CineLink Co-Production Market, CineLink Work in Progress and Docu Rough Cut Boutique.
Winners included Montenegro coming-of-age drama The Otter, from director Srđan Vuletić, which won the €20,000 Eurimages co-production development award.
Vuletić is known for his post-war Sarajevo drama Summer In The Golden Valley, which debuted at Toronto in 2003 and won Rotterdam's Tiger Award, as well as Hop, Skip & Jump, which won best short in the Berlinale's Panorama strand in 2000.
The Film Center Montenegro Award went to Andrijana Stojković's Spite and the Film Center Serbia CineLink Award was won by Ana Urushadze's Supporting Role. Both include a prize of €10,000.
From the work-in-progress section, winners included Kaltrina Krasniqi's Vera Dreams Of The Sea, which includes €50,000 in post-production services, while the TRT award, worth €25,000, went to Adilkhan Yerzhanov's Ulbolsyn.
Docu Rough Cut Boutique, the platform aimed at documentaries from Southeast Europe in the latter stages of editing, saw two prizes go to transgender teenager film Colors Of Tobi. Marking the feature debut of Hungary's Alexa Bakony, the documentary won both the Cat&Docs and HBO Europe awards, each worth €2,000.
The industry days have become the primary hub for the Southeast European film industry, playing a major role in expanding cinematic co-production in the region. It was also the first element of this year's Sarajevo to move online, taking into account the broad international draw of the event, before the entire festival chose to go digital.
Sarajevo CineLink 2020 winners
CineLink Co-production Market Awards
Eurimages Co-production Development Award (€20,000): The Otter, dir. Srđan Vuletić
Film Center Montenegro Award (€10,000): Spite, dir. Andrijana Stojković
Film Center Serbia CineLink Award (€10,000): Supporting Role, dir. Ana Urushadze
Artekino International Prize (€6,000): Suddenly, dir. Melisa Önel
Eave + Award: Vasilis Chrysanthopoulos, The Gospel According To Kimon
Work-In-Progress Awards
TRT Award (€25,000): Ulbolsyn, dir. Adilkhan Yerzhanov
Post Republic Award (€50,000 post-production services in kind): Vera Dreams Of The Sea, dir. Kaltrina Krasniqi
CineLink Iridium Award (€20,000 post-production services in kind): Moon 66 Questions, dir. Jacqueline Lentzou
Cinelink Drama Awards
Croatian Audiovisual Center Drama Award (€15,000): Black Delta, Dragos Bucur and Sofia Bucur
TV Drama Vision Pitch Award: Abyss, Marjan Alčevski
Docu Rough Cut Boutique Awards
Avanpost Media Award: Museum Of Revolution, dir. Srđan Keča
Cat&Docs Award: Colors Of Tobi, dir. Alexa Bakony
HBO Europe Award: Colors Of Tobi, dir. Alexa Bakony
IDFA Project Award & DOK Preview Award: Champions, dir. Ketevani Kapanadze
Docu Talents Award: Elevation, dir. Max Rudenko.