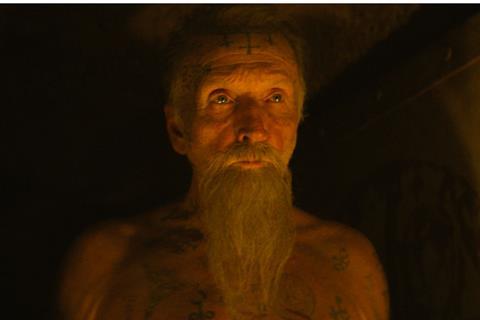 Toronto-based Raven Banner launches international sales at AFM this week on Mexican horror Belzebuth starring Joaquin Cosio alongside Tobin Bell from the Saw franchise.
The Spanish and English-language film takes place on both sides of the US-Mexico border and follows special agent Emanuel Ritter (Cosio) as he leads an investigation into mysterious deaths involving young children at the border.
The case takes a supernatural turn when an priest (Bell) from the Vatican links the ancient demon Belzebuth to the murders.
"Emilio Portes has delivered a brooding, dark descent into hell," said Raven Banner managing partner Michael Paszt. "We look forward to introducing this film to buyers at the American Film Market."
Raven Banner's Paszt, James Fler and Annick Mahnert negotiated the deal with producer Rodrigo Herranz of Pastorela Peliculas.
"We are proud to announce that Belzebuth's journey will begin with a wide theatrical release across Mexico in January 2019," said Herranz. "We're thrilled to be working with Raven Banner in bringing nightmares to audiences worldwide."
Raven Banner previously announced it is also handling sales on Issa Lopez's genre-bending Tigers Are Not Afraid in its second collaboration with Mexico's Videocine.