EXCLUSIVE: Distributor picks up seven films in Cannes' official selection.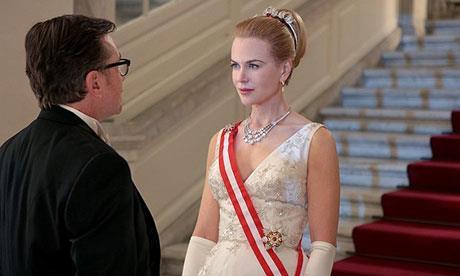 Scandinavian distributor Scanbox has set a company record by acquiring seven films in official selection.
They are Competition titles The Homesman, Saint Laurent, The Search, The Captive and opener Grace of Monaco; and from Un Certain Regard Lost River and Eleanor Rigby.
These acquisitions reflect a restructured and re-energised Scanbox. After the departure of former CEO Mikael Modig, the company's new management team includes Kim Beich as head of acquisitions and general operations; Henrik Rasmussen leading the home entertainment business: and Thor Sigurjonsson as head of production.
Scanbox has built up from a home entertainment-focused company that concentrated on genre fare to have a more diverse slate with top arthouse titles. Joni Sighvatsson, chairman of Scanbox for the past eight years, told Screen: "We have a much more diversified slate, but also we're not abandoning our roots in genre."
Forthcoming genre releases will include A Walk Amongst Tombstones and Taken 3.
"Last year was the best year in the history of the company," Sighvatsson noted, pointing to releases such as The Butler and Blue Jasmine. That follows a run of top titles in prior years such as The Artist and Intouchables.
Flexibility is also key. "We don't have to release 20 films a year, we can do 10 good ones rather than 40. We're not a volume player anymore."
Sighvatsson also contines to run his Los Angeles-based production company Palomar Pictures, which is current in post on Z for Zachariah (this production originated with Sigurjonsson's production outfit ZikZak).