China's Monumental Films will produce with Australia's Roadman Films and Story Bridge Films.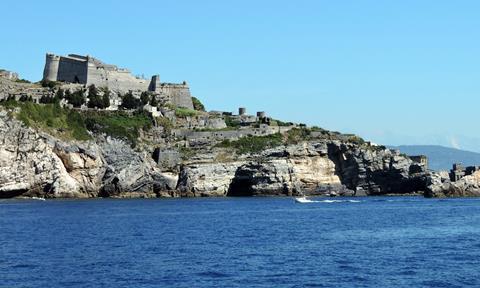 Screen Australia announced the eighth official China-Australia co-production, At Last, to be written and directed by Yiwei Liu at the on-going Beijing International Film Festival (April 16-23).
The project will be produced by China's Monumental Films with Australian production outfits Roadman Films and Story Bridge Films.
The story follows a couple from Beijing who find themselves caught in a complex art heist while on holiday in Australia. Jackie Jiao, Todd Fellman, Charles Fan and Vanessa Wu will produce.
Casting is currently underway on the project with production expected to commence in Australia from mid-July. Financiers on the film include Orient Image Entertainment, Gravity Films, Shineland Media, China Lion and Screen Queensland.
Screen Queensland CEO Tracey Vieira said At Last would shoot in Queensland [pictured], providing around 200 jobs and injecting $10.8m into the local economy.
"At Last has come to Queensland as a direct result of the Queensland Government's $30m screen industry funding injection over four years," Vieira added. "The film will showcase a range of Queensland locations and will be the setting for this film which has the potential to grow tourism from China into our state."
Separately, private production company Sydney Films, a subsidiary of Pacific Holdings Group, said it is aiming to identify 20 projects to be developed as China-Australia co-productions, with overall investment of $300m (A$400m).
Initial projects include sci-fi fantasy Dream Reader Union, about a young hacker encountering emperors and dragons; Guo Dalei's comedy A Trip To Australia, about three aspiring rock 'n roll musicians; and Trader Behind The Scenes, a story written by Dong Minghui about his own experiences during China's 2015 stock market crash.
Previous official China-Australia co-productions include Kimble Rendall's Guardians Of The Tomb, starring Li Bingbing, which is currently in post-production; Dog Fight, which wrapped last year; Pauline Chan's 33 Postcards; Mario Andreacchio's The Dragon Pearl; and Roger Spottiswoode's Children Of The Silk Road.
Two further co-productions, My Extraordinary Wedding and Tying The Knot, have been approved but have not yet started production.
Screen Australia manages China-Australia co-productions on behalf of the Australian government. The Australian-Chinese co-production treaty was signed in 2008
"We have seen increased interest in Australian-Chinese co-productions with At Last being the fourth feature announced since late 2015," said Screen Australia head of business and audience Richard Harris. "This upswing in activity is the result of seven years of engagement with the Chinese screen industry and the sustained support of the State Administration of Press, Publication, Radio, Film and Television in China."