Total of 13 projects backed with €1.06m investment.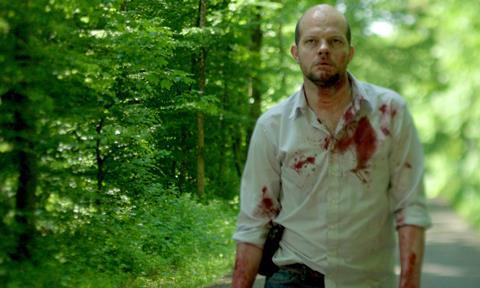 In its first funding round of 2017, European body Screen Brussels has invested €1.06m into 13 projects.
Of the selected projects, 10 are primarily in Belgium. Eight of the 13 are feature films, while there are four TV projects including one documentary and one animation.
The eight features are:
A Girl From Mogadishu
From Belgium outfit Umedia and co-produced by Ireland's Pembridge Film, this English-language feature will be directed by Northern Ireland's Mary McGuckian. The film follows a Somali social activist and her journey to obtain a vote against FGM (female genital mutilation) in the European parliament. It will shoot for two weeks in Brussels.
Undergods
Produced by Belgium's Velvet Films and co-produced by the UK's Venner Film and Estonia's Homeless Bob, this this tragicomic science-fiction feature film tells the story of how the comfortable life of a modern family is interrupted by an otherworldly event. Shot in English by Spanish director Chino Moya, the film is produced by Sebastian Schelenz and almost the entire film was shot in the Brussels-Capital Region.
Duelles
Produced by Belgium's Versus production and co-produced by France's Haut et Court, this psychological thriller based on a novel by Brussels' Barbara Abel. The film is directed by Belgium's Olivier Masset-Depasse and stars Anne Coesens, Veerle Baetens, and Arieh Worthalter.
Engel
This adaptation of Dimitri Verhulst's novel about professional cyclist Frank Vandenbroucke is produced by Czar, and co-produced by Anonyme Films, France's Tobina Films and The Netherlands' Graniet Film.
Escapada
Produced by Belgium's Artémis and co-produced by Minds Meet with Luxembourg's Samsa, this road movie is the debut feature of Sarah Hirtt. It follows a music-loving trucker and his younger sister who travel from Brussels to Spain in search for their brother.
Niet Schieten
Produced by Eyeworks and co-produced by Luxembourg's Bidibul and Canada's EMAfilms, this is the fourth feature by Brussels director David Lambert. The film follows a gay widower who enters into a paper marriage with a 20-year-old Congolese woman.
Faites Sortir Les Figurants
Produced by Iota Production, this feature documentary puts film extras in the spotlight.
Television
Rive Gauche
This 8x26 documentary series about a school in Belgium is produced by Les Invités Production.
La Trève (The Break), second season
Returning for a second series, this drama follows a broken young man who, after 11 years in prison, is again accused of murder.
Lucas etc.
This 25x7 series marks the return of 1960s Belgium youth series Les Galapiats.
Zooks
A 4x25 animated series for children that takes place in a city where nature has entirely disappeared and animals and plants are forbidden.
Other projects
Talents Belges
Five Belgian talents direct five personal short films for the ADAMI selection at this year's Cannes Film Festival