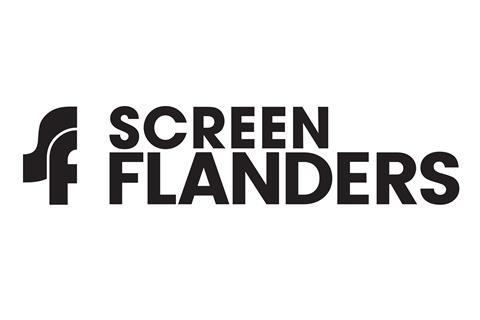 The directorial debut of The Broken Circle Breakdown actress Veerle Baetens is among nine productions to secure more than €2m ($2.4m) from Flemish economic fund Screen Flanders.
The Melting has been co-written by Baetens, who is set to begin shooting the drama in Flanders next year, and has received €130,000 in support from the fund.
Based on a bestselling novel by Lize Spit, the story centres on a young woman who returns to her home village with a large block of ice in her car and plans to take revenge of those who traumatised her as a child. It will be produced by Bart Van Lagngendonck of Savage Film and previously won the ARTEKino International Prize at the Berlinale Co-Production Market earlier this year.
Baetens is best known internationally for her performance in Felix van Groeningen's Oscar-nominated The Broken Circle Breakdown, for which she won best actress awards at the European Film Awards and Tribeca Film Festival in 2013.
Three further features received funding: Vasilis Katsoupis' Inside, produced by Greece's Heretic; crime drama Kanun, by French writer-director Jeremie Guez, lead produced by Cheyenne Federation; and children's fantasy film Saint Nicholas And King Kabberdas, directed by Stijn Coninx and produced by Sylvester TV.
TV projects
In addition, five TV projects will receive support, including Soil, from Bad Bad For Life directors Adil El Arbi and Bilall Fallah, whose upcoming feature Rebel won funding in Screen Flanders previous round of investment.
Soil is an eight-part Netflix series that has been shooting this year and is about a young man who decides to import soil from Morocco, in which Muslims in Belgium can be buried, with unexpected consequences. It is produced by Gent-based outfit Lumière, which was commissioned by VIER (SBS), in collaboration with Netflix and Telenet.
Other successful TV projects included 1985, directed by Wouter Bouvijn and based around the unsolved case of Belgium's Crazy Brabant Killers; and crime thriller Diamonds, directed by Rotem Shamir, the Israeli director whose credits include Netflix drama series Fauda.
The series investment awards are rounded out by scam artist drama Fifty/Fifty, directed by Gijs Polspoel and Tom Van Dyck; and Inheritance, which tells the story of gangster Franck Pistone, who went on the run for 17 years, and is directed by Frank Devos.
The latest round of funding includes the 200th production supported by Screen Flanders, which has invested more than €38.6m in 205 productions since 2012 such as Thomas Vinterberg's Kursk, Terence Davies' A Quiet Passion and Bille August's 55 Steps.
To be eligible for the fund, which is provided by the Flanders government, projects must spend part of their budget within the Flanders region. Belgian producers can apply for up to €400,000 ($485,000). Foreign producers can access the fund by co-producing with a Belgian producer who meets the selection criteria.