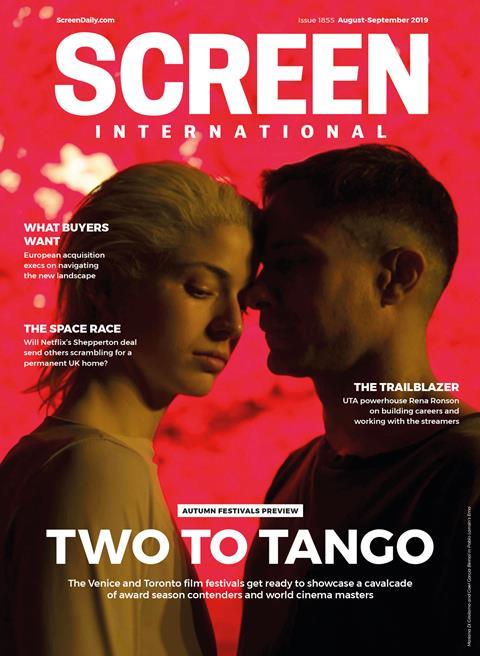 Screen International has launched a redesign of its print magazine for the August-September issue, featuring new sections, a new look and new paper stock.
The redesign issue cover features Mariana di Girolamo and Gael Garcia Bernal in Pablo Larraín's Ema, which is premiering in Venice's Competition section.
The magazine now opens with a new front section called 'The Briefing', which features shorter, sharper pieces focusing on people, trends, topics, new talent and new productions. The new section also features comment pieces from Screen International's senior editorial team, as well as case studies, location reports and first-look images.
Further in the magazine, Screen's features section continues to explore the international screen business with depth, insight and analysis, diving deeper into the trends affecting the industry and now featuring more sidebars and statistics.
Each issue will now contain a 'Centrepiece' interview focusing on a game-changing figure in the industry, who will reflect on their career as well as looking at the current landscape; the August-September issue Centrepiece is with UTA Independent Film Group co-chief Rena Ronson, and can be found online here.
Screen Life, the new back-page Q&A, will reveal the first jobs, dream meetings, favourite films and TV shows and future endeavours for key figures in the industry. The first Screen Life interview is with Rodrigo Teixeira, the Brazilian producer whose credits include Call Me By Your Name and The Witch.
Subscribers can access the digital edition here.
For information on how to subscribe to Screen International, click here.