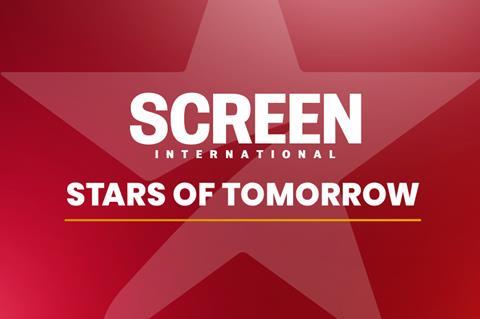 Spain Stars of Tomorrow, the newest edition of Screen International's long-running talentspotting series, is to launch at this summer's Atlantida Mallorca Film Fest (AMFF), which is running from July 26 to August 1.
Ten rising actors and filmmakers from Spain, all with the potential for breakout international careers, will be presented during the festival. The inaugural list of Spain Stars of Tomorrow is being curated by Screen's Spain correspondent Elisabet Cabeza, who will attend AMFF to introduce the rising talents.
"For over a decade, the AMFF has focused on and cared for emerging talent through its programme in Mallorca, and [arthouse streaming platform] Filmin has had its eye on the most exciting debuts in Spanish cinema," said Jaume Ripoll, director of Atlantida Mallorca Film Fest and co-founder and head of content, acquisitions and development at Filmin. "It is an honour that our festival has been chosen to partner with Screen International on the first Spain Stars of Tomorrow.
"We are very happy to welcome the Stars to Mallorca in July," Ripoli added. "They will be able to enjoy a festival's programme full of international releases, concerts, and have the chance to get to know how the main VoD companies in Europe are working, and to explore the projects in development at the Mallorca Talents Lab."
Launched in 2008, Filmin is a Spanish SVoD platform offering a wide selection of independent and arthouse films and classics. It runs the AMFF.
Matt Mueller, editor of Screen International, added: "Screen International is delighted to be partnering with Atlantida Mallorca Film Fest and Filmin on this inaugural edition of Spain Stars of Tomorrow. We can't wait to unveil the 10 outstanding talents from Spain in July at AFF, and raise their profile in the international industry. Stars of Tomorrow is an initiative we are extremely proud of and we hope this is the first of many Spain Stars of Tomorrow showcases to come."
Screen International's UK and Ireland Stars of Tomorrow has been running since 2004 and alumni include John Boyega, Emily Blunt, Robert Pattinson, Michaela Coel, Carey Mulligan, Florence Pugh and Paul Mescal. Screen's Arab Stars of Tomorrow initiave was launched in 2016 and has showcased talents including Moroccan filmmaker Alaa Eddine Aljem, Lebanese director Mounia Akl and Palestinian actress Maria Zreik.