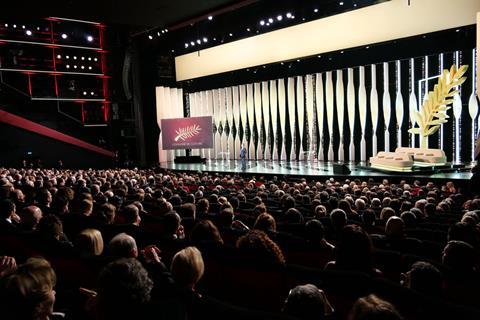 Screen International has revealed its critics for the jury grid that will run throughout the 2022 Cannes Film Festival (May 17-28).
Critics reviewing for 10 international outlets will join Screen's own reviewing team to give their verdicts on each of the 21 films in Competition for the Palme d'Or this year.
This year Screen's long-term Russian contributor to the jury, Anton Dolin, will be joined by his Ukrainian counterpart, Nataliia Serebriakova. Both have had to leave their native countries after Dolin publicly denounced the Russian invasion of Ukraine, and Serebriakova was forced to flee her home in Sumy, a story she related in her diary published earlier this year by Screen International.
They will be joined by:
Tim Robey/Robbie Collin, The Telegraph, UK
Peter Bradshaw, The Guardian, UK
Michel Ciment, Positif, France
Mathieu Macheret, Le Monde, France
Katja Nicodemus, Die Zeit, Germany
Justin Chang, The Los Angeles Times, US
Stephanie Zacharek, Time Magazine, US
Wang Muyan, The Paper, China
Screen International (Screen's Competition critics comprise Fionnuala Halligan, Lisa Nesselson, Wendy Ide, Jonathan Romney, Lee Marshall and Tim Grierson).
Each critic will view the 21 films and assign a score ranging from zero (bad) up to four stars (excellent). The scores will be aggregated to crown an overall winner.
Ryusuke Hamaguchi's Drive My Car finished top of Screen's 2021 Cannes jury grid, with a winning score of 3.5.
The score to beat is still Lee Chang-dong's Burning, which set an all-time record score of 3.8 in 2018 after topping previous record-holder Toni Erdmann, directed by Maren Ade, which scored 3.7 out of 4 in 2016.