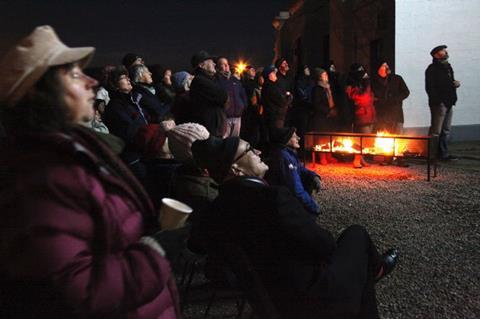 Film and TV development and funding body Screen Scotland has selected five Scottish film festivals to support through its new £600,000 Film Festivals Fund, which was launched in June last year.
The fund has allocated a total of £340,000 to the following upcoming events: Take One Action, Cromarty Film Festival, Africa In Motion, Iberodocs, and the Film Folk Gathering.
Social and environmental change festival Take One Action has received £136,000 to support the programme over the next two years. The festival takes place in Glasgow and Edinburgh from September 18-29; in Aberdeen from November 15-17; and in Inverness from November 22-24.
Cromarty Film Festival, held annually at the beginning of December, has received £46,000 to support its development over the next two years.
Heading into its fifteenth year, Edinburgh and Glasgow-based African film festival Africa In Motion has been awarded £140,000 towards its next two editions.
Edinburgh's Folk Film Gathering (April 26-May 11) has received £12,300 towards this year's programme, which will explore ways in which Scottish and world cinema seek to invoke the qualities of folk tale and oral tradition.
Finally, Iberodocs (April 11 – May 19) will use their £12,000 to support the 2019 programe, showcasing Ibero-American culture in Scotland.
The rolling £600,000 fund accepts applications from new and existing festivals, with individual awards of between £5,000 and £70,000 (with a maximum award of £140,000 across a two-year programme). It will refresh to the full £600,000 amount for 2019-2020.