Screen International is proud to welcome Amazon Prime Video as headline sponsor for the UK & Ireland Stars of Tomorrow, its annual showcase of up-and-coming actors, writers, directors, producers and heads of department from the UK and Ireland.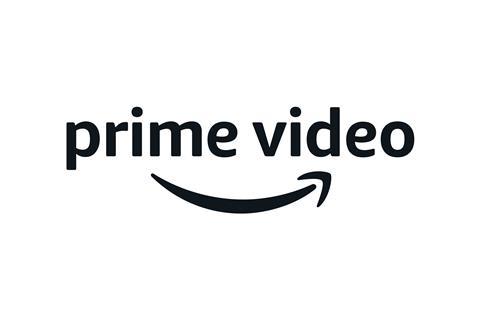 Amazon Prime Video becomes the first headline sponsor for Screen's long-running talent initiative, which was launched in 2004. In the ensuing years, Screen's Stars of Tomorrow showcase has highlighted some of the biggest names working in film and television, from Emily Blunt and Benedict Cumberbatch in the inaugural selection to Himesh Patel and Rapman last year.
The 2020 UK & Ireland Stars of Tomorrow will be revealed on Monday September 28 on screendaily.com. This year's Stars took part in a socially distanced photoshoot at the BFI Southbank in August, which will also be published in Screen International's October 2020 edition.
The 2020 Stars of Tomorrow will also participate in an online Zoom event on October 5 at 17:00 BST, which will be hosted by Screen International editor Matt Mueller and Stars of Tomorrow curator Fionnuala Halligan. To register now for the Zoom event, click here.
Amazon Prime Video brings its customers a vast collection of original and exclusive TV shows, movies, sport and more, available to watch on practically any device. UK-produced Amazon Originals include Good Omens, The Grand Tour and All Or Nothing: Tottenham Hotspur, while US Originals include The Boys, Jack Ryan, The Marvelous Mrs. Maisel and Homecoming. The Prime Video service also features Academy Award-winning films such as Manchester By The Sea, The Salesman, The Big Sick and Cold War.
Georgia Brown, director of European Originals at Amazon Studios, said: "I'm thrilled that Prime Video is supporting this year's Stars of Tomorrow initiative. Bringing new and diverse perspectives to the screen is something we feel very passionately about at Amazon Studios, and it's wonderful to see such a varied group of talented young actors, writers, directors, producers and creatives in this year's cohort.
"Every day my team in Europe is focused on bringing Amazon Original Series to life that successfully reflect Prime Video's European and global audience, so it's so important that we look to the next generation to help us do this well. The future of the British TV and film industry is in good hands with this year's Stars; I can't wait to see what the future has in store for them."
Screen International editor Matt Mueller said: "We are thrilled to welcome on board Amazon Prime Video as the headline sponsor for this year's UK & Ireland Stars of Tomorrow. Their support is fantastically encouraging in what has been a challenging year for so many in the industry, alongside the ongoing support we receive from our long-term partners ScreenSkills and the BFI London Film Festival.
"This year's UK & Ireland Stars of Tomorrow cohort feels very special indeed, and we can't wait to unveil this next generation of emerging talent on September 28 on Screendaily.com and during the live Zoom event on October 5."