EXCLUSIVE: First images released as UK funding body backs sequel to 1995 football hooligan film.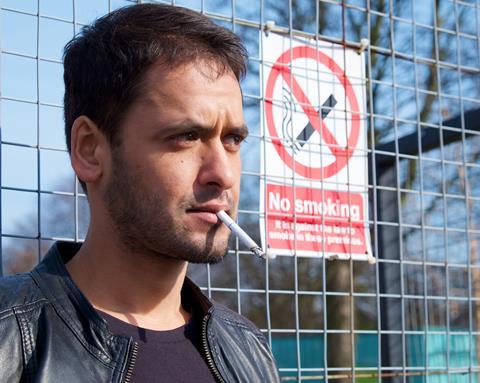 Screen Yorkshire's Yorkshire Content Fund has invested in the sequel to 1995 football hooligan drama I.D.
Vincent O´Connell, who wrote the first film centred on a policemen who goes undercover to infiltrate a gang of football hooligans, has returned to write the sequel.
Directed by Joel Novoa (God's Slave), filming is underway in Hull.
Producers are Sally Hibbin for Parallax (I.D.) and Patrick Cassavetti (Fear and Loathing in Las Vegas).
Linus Roache, Simon Rivers and Neil Pearson star alongside Lee Ross, Richard Graham and Perry Fenwick, who all appeared in the original.
The plot centres on a young British Muslim undercover cop (Rivers) who is given the task of shadowing a football gang on their European tours.
Rivers is best known for his three-year stint on BBC1's Doctors, appearing in more than 400 episodes of the medical soap.
Hugo Heppell, head of investments at Screen Yorkshire, said: ''Many people may not be aware that the original I.D., also set in London, shot in Yorkshire, so we're delighted that 20 years on we have been able to support the production to return here to film the sequel.
"With key cast and crew reunited from the original production, alongside exciting new filmmaking talent, we're confident that it has the makings of another cult British classic.''
Hull recently doubled for London in Julian Jarrold's feature drama A Royal Night Out.