In a ticket that will be hotter than Disney's screening of Captain America: Civil War, Sean Parker's business partner Prem Akkaraju will reportedly travel to the Las Vegas convention next month to present the controversial distribution model to the industry.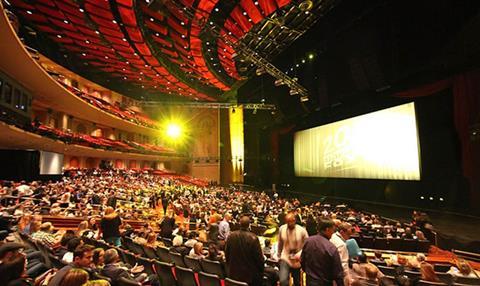 The development will come as a surprise to few. Since news of Parker and Akkaraju's proposed Screening Room platform was leaked earlier this month, the partners have maintained a theatrical silence while Hollywood has divided itself into two camps.
For a $50 transaction fee, the day-and-date platform would grant owners of a $150 set-top box access to a 48-hour window in which to watch new releases on TV on the same day they open in theatres.
Critics, wary of Parker's reputation as an arch disruptor who co-founded Napster, include film-makers James Cameron and Jon Landau, M Night Shyamalan, Brett Ratner, the National Association Of Theatre Owners, and Art House Convergence.
They have rallied against the idea as a Trojan horse that might not only usher in an irreversible erosion of the existing distribution platform and the in-built revenue waterfall that flows from it, but could trigger a severe piracy risk.
Advocates include Peter Jackson, JJ Abrams, Ron Howard and Brian Grazer.
Earlier reports stated that Screening Room, which counts former Sony worldwide marketing chief Jeff Blake among its consultants and is backed by unknown entities, would give a $20 cut of the $50 transactional fee to exhibitors and the same portion to distributors.
That leaves a sizeable one-fith piece of the equation to Screening Room, which also stands to benefit from a large chunk of sales of the set-top boxes.
It is understood each transaction will give users two cinema tickets to watch the film at a cinema of their choosing, although it remains to be seen how many exhibitors will agree to take part.
The Regal Entertainment and Cinemark chains have come out against Screening Room, while AMC is said to be in talks, although sources have told Screendaily this is at the behest of its new owners Dalian Wanda.
In a statement sent recently to Screendaily, Cinemark CEO Mark Zoradi said: "Cinemark diligently evaluates and considers all business proposals. We have great relationships and an open dialogue with our studio partners and work directly with them individually regarding film content, windows, and decisions that may impact the long-term health of our industry.

"The exhibition window has been the most stable window long-term and the theatrical success of a film drives the value proposition for the studios' downstream ancillary markets. Cinemark believes that any day-and-date propositions must be critically evaluated to avoid the devaluation of the exhibition window and all subsequent revenue streams of our content providers."
CinemaCon is set to run at Caesars Palace from April 11-14.