Mark Vonnegut's The Eden Express first on the slate.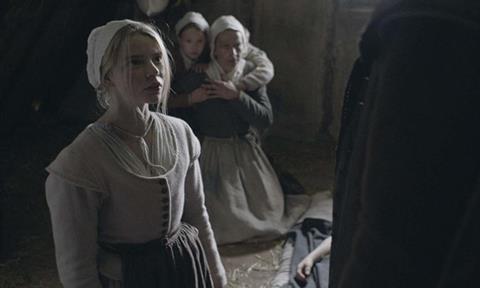 Scythia Films and Stellar Citizens have partnered on a development fund targeting film and television projects originating in the US, Canada and Europe.
The Toronto-based companies expect to build a slate of five to seven projects over the next 12 months. The fund is bankrolled by a Canadian private investor who already backs Stellar Citizens' film financing business.
The first project to go is an adaptation of Mark Vonnegut's The Eden Express: A Memoir Of Insanity. Set in the 1970s, the book chronicles Vonnegut's experiences on a commune as he begins to struggle with bipolar disorder, receives help from his famous father and author Kurt Vonnegut, and goes on to establish a paediatric practice in the Boston area.
This partnership between Scythia and Stellar was brokered by New York-born producer Ethan Lazar to leverage Scythia's track record with filmmakers and Stellar's financing and development acumen. Lazar previously launched Stellar's financing arm and has been producing with Dan Bekerman at Scythia Films since 2014.
The partners of Stellar Citizens said: "With Scythia we've found an exciting partner. Not only do our goals, sensibilities, and overall ethos align but their track record really speaks for itself and we cannot wait for all of the compelling stories this partnership will allow us to tell."
Toronto-based Scythia Films has produced more than 18 films in the past four years with budgets ranging up to $25m including The Witch, Rememory, and the recently completed Canada-Denmark co-production Backstabbing For Beginners starring Theo James and Ben Kingsley that was acquired by A24 & DirecTV.
Scythia is also a leading Canadian service producer that has partnered with K5, Sierra Affinity, Endgame Entertainment, Voltage Pictures and Netflix.
Founder Daniel Bekerman said: "By focusing on the genesis of each story, and combining the fund with our strategic ability to work in the US, Canada and Europe, we have a unique opportunity to lead. As the world of content financing and distribution evolves at hyper speed, the one constant is the value of good ideas, well nurtured."
Stellar Citizens was founded in 2013 by Christopher Yurkovich and Alex Ordanis with a focus on development and production. Stellar's strategic lending business includes bridge, gap and tax credit financing. Recent credits include Opening Night starring Topher Grace that Netflix releases.