EXCLUSIVE: Seattle International Film Festival brings in former SIFF programmer and industry veteran Kathleen McInnis to head programme, announces call for entries.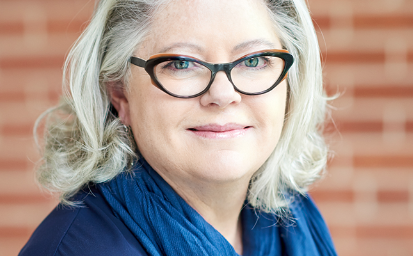 Top brass at the 43rd annual SIFF unveiled an initiative on Tuesday to nurture emerging voices in world cinema.
The inaugural New Works-In-Progress Forum will comprise two fictional narratives and two documentaries culled from around the globe.
In a collaboration that highlights the festival's reputation for unearthing global voices and recognises its cinephile audience, filmmakers will present their works to attending industry and press, as well as working filmmakers and the audience.
The programme will operate under the auspices of the SIFF Filmmakers Forum and is scheduled to take place over two days in the final week of the festival, which runs from May 18 to June 11.
Kathleen McInnis (pictured), a former SIFF programmer, strategist and consultant specialising in world cinema who has more than 25 years of industry experience, has been brought in to head New Works-In-Progress Forum.
"Discovering talented filmmakers is at the core of SIFF, and to be able to support those voices during the filmmaking process is crucial (to our mission) right now," SIFF interim artistic director Beth Barrett said. "Our audiences are among the best in the world and will bring a vital, dynamic component to bear as the filmmakers go through this very in-depth creative journey. It's exciting to marry our audiences with our filmmakers at such a critical junction."
"I'm thrilled to come back to SIFF with such a dynamic and vital programme," McInnis said. "I feel it is especially important today to help bring global voices to the screen, and it seems a natural, perfect fit to combine SIFF's legendary audiences with filmmakers and industry in order to do so."
SIFF executive director Sarah Wilke added: "Building on SIFF's strong year-round audience feedback programmes, the New Works-In-Progress Forum provides the next level of support for filmmakers, giving diverse and independent voices in the field an additional launch pad for their work though access to our greatest asset, our audiences."
The submission deadline for New Works-In-Progress Forum is April 15. Click here for further submission details.