Event cinema specialist will follow up last year's run of Back To The Future with the Star Wars classic, ahead of the launch of a new trilogy in December.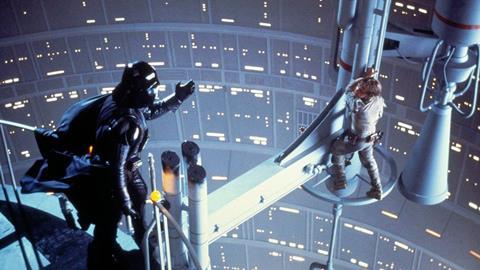 Secret Cinema is to stage a two-month run of Star Wars: The Empire Strikes Back in London this summer, following its hit production based around Back To The Future in 2014.
The event specialist will present the film in a secret London location from June 4 to August 2 and will take viewers "on a journey through the world of Star Wars".
In a email sent to its followers, Secret Cinema said: "Earth is the system. We are seeking rebels from around the world to join the Rebel Alliance and head to a Secret City where they will be taken on a journey through the world of Star Wars."
It added that a "secret code" will be placed "on forgotten buildings" in the coming days that would "lead to a secret portal".
If it follows the formula of last year's production, ticketholders will be presented with an immersive experience, taking them to locations and scenes associated with the 1980 film.
The screening will come just a few months before the highly anticipated release of Star Wars Episode VII: The Force Awakens on Dec 18, which will serve as the first in a new trilogy of films in George Lucas's blockbuster franchise.
Tickets will be available from March 18 at 1pm.
Secret Cinema will be hoping to avoid the last-minute cancellations that dogged its opening of Back To The Future last year.
Despite those initial problems, the production went on to score ticket sales of more than $5.7m (£3.5m) and put the 1985 time travel film back in the UK box office charts.
Staged at the Queen Elizabeth Olympic Park in Stratford, London, the production attracted an audience of more than 75,000 (each paying more than £50 per ticket), making it the biggest live cinema event of its kind to date.
The elaborate set included the stores, school and famous clock tower featured in the film built around a square where the audience sat to watch the movie.
Following its run, Secret Cinema announced plans to take the production to Los Angeles this autumn, which would mark the 30thanniversary of the film's release.