Twenty-four films will get 'Clean Version' edits, including Crouching Tiger, Hidden Dragon and Ghostbusters.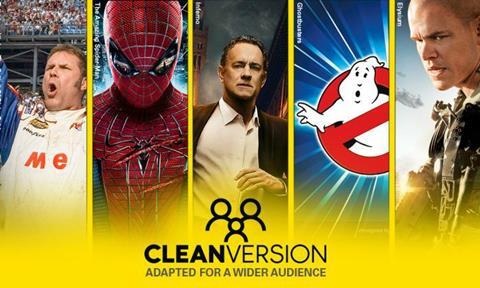 On Tuesday Sony Pictures Home Entertainment announced a 'Clean Version' scheme (via Yahoo Movies), which allows viewers to watch either the original version of a film, or a broadcast or airline edit that is "free from certain mature content".
Sony will make these edited versions available free as an extra when a customer purchases a film on iTunes, VUDU, and FandangoNOW.
The initiative launched with 24 films.
The plan was criticised by Seth Rogen, who has made several films for Sony. He tweeted: "Holy shit please don't do this to our movies. Thanks."
None of his Sony films, which include Sausage Party and The Interview, are on the current list.
In an FAQ explaining the plan, Sony said: "The Clean Version allows viewing for a wider audience, giving people the chance to watch their favourite films together."
The 24 films are:
50 First Dates
Battle Of The Year
Big Daddy
Captain Phillips
Crouching Tiger Hidden Dragon
Easy A
Elysium
Ghostbusters
Ghostbusters II
Goosebumps
Grown Ups
Grown Ups 2
Hancock
Inferno
Moneyball
Pixels
Spider-Man
Spider-Man 2
Spider-Man 3
The Amazing Spider-Man
The Amazing Spider-Man 2
Step Brothers
Talladega Nights: The Ballad of Ricky Bobby
White House Down.
·