The Canadian sales company heads to the Santa Monica market with worldwide rights to the occult horror film starring Laurie Holden.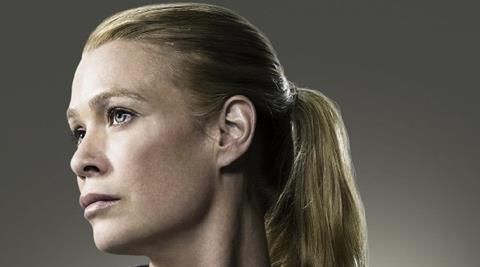 Production was due to commence on Wednesday in Sault Ste. Marie in Canada's northern Ontario region on writer-director Adam MacDonald's second feature after his 2014 thriller Backcountry.
Pyewacket centres on a grieving teenager who performs a Black Magic ritual to summon a witch's spirit to kill her mother.
Nicole Muñoz, Chloe Rose, Eric Osborne and James McGowan round out the key cast.
Lee Malia, the guitarist from Bring Me The Horizon, will compose an original score for the film.
Jonathan Bronfman, who served as executive producer on The Witch, and Victoria Sanchez-Mandryk (Wait Till Helen Comes) serve as producers.
Jeff Sackman, Casey Walker and Joe Sisto are the executive producers on the JoBro Productions and Just Believe Productions project in association with Cave Painting Pictures and Tajj Media.
Seville International and the producers jointly represent the US, while parent company eOne will distribute directly in Canada and Quebec.
"We are thrilled to join forces with the talented team behind Pyewacket," said Anick Poirier, senior vice-president of international sales.

"Adam is a masterful director and has demonstrated, through his work on Backcountry, that he can create the right mood to bring this story to life. We are looking forward to sharing this chilling horror film with our partners around the world."