EXCLUSIVE: Director also plans to shoot sequel to When Love Happens in London later this year.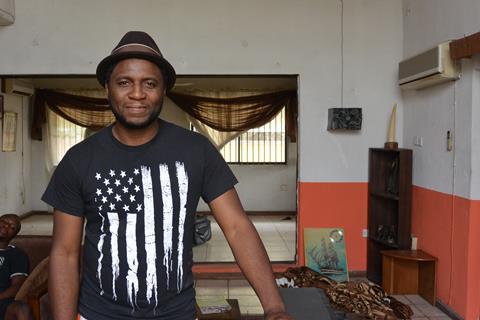 Seyi Babatope is now shooting what he calls the first Nollywood family film, on location in Lagos, Nigeria.
The film, Lunchtime Heroes, is about a group of seven students who are bad at sports who have to take part in a skills challenge. Their teacher is a volunteer through the National Youth Service Corps who doesn't fit in at the upper-class school.
"A family film has never been done before here," Babatope told Screen on the set in Lagos. "I wanted to give African kids something to relate to, to uplift the spirit of the African child. It's a film families can go see together."
His cast of young unknowns has impressed him; some were scouted through local churches. "The kids are just so good."
He added, "If an African kid can be Hannah Montana-ish we could be tapping into something big."
After a 16-day shoot the film will be ready for an Aug 14 cinema release by FilmOne in Nigeria.
He also hopes the English-language film will get a pan-African release as well as a launch in the UK.
The budget of less than $100,000 is funded by his own company Phebean Films with distributor FilmOne.
Meanwhile, Babatope's debut feature When Love Happens has been a box-office hit in Nigeria (where it has avoided market-style sales and piracy) and will be released in UK cinemas in June via Talking Drum Pictures.
He also hopes to shoot a sequel to that film, When Love Happens Again, in London later this year. It would feature the cast from the first film (including Bad Education's Weruche Opia) with some new additions. "I want to tap into that Afro-European culture," he said.
Lagos-based Babatope grew up in Los Angeles and previously worked for American production companies including Ridley Scott Associates.
"I have come here to tell stories that matter to me," he said. "Films like Hotel Rwanda and Blood Diamond, those films have never been told from an African perspective."
The director said that his works fit the term 'Nollywood' depending on whom you ask. "To the people in Nollywood, I'm the outsider. But to people outside Nigeria, it would be classified as a Nollywood film. For me. I like the term Nigerian cinema."