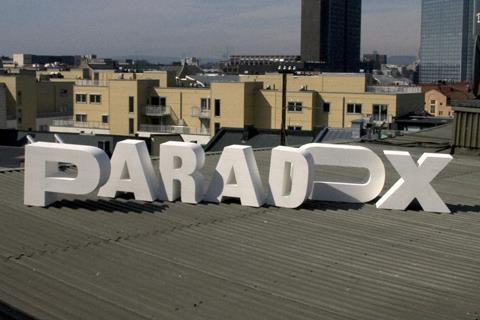 Scandinavian powerhouse SF Studios will become a full-scale studio in Norway with its acquisition of Paradox, one of the country's leading production houses.
SF Studios will now handle Nordic distribution and international sales of all current and upcoming projects at Paradox.
Paradox's credits include Erik Poppe's The King's Choice, U-July 22 and A Thousand Times Goodnight; Hans Petter Moland's In Order Of Disappearance; and the Twigson family franchise.
Michael Porseryd, CEO at SF Studios, said, "I am very excited andproud that Paradox will be a part of SF Studios. Finn Gjerdrum, SteinB. Kvae and Erik Poppe are all great creators and I am looking forwardto working with them to take SF Studios to the next level. They, together with the rest of the very talented team at Paradox, will become a crucial part in making us the leading producer and distributor of feature films and TV series in the Nordics."
SF Studios has already established itself as an active producer of feature films and TV series in Sweden and Denmark.
In Norway, it now adds production to its already established distribution operations there. SF Studios also partly owns two other production companies in Norway, Filmkameratene and Motion Blur.
Tim King, Executive Vice President Production at SF Studios, added,"This is a very important milestone for us as a company. Norway is an attractive market with several huge film and tv-drama successes in recent years, and we have for some time been looking for a way to establish our own production activities and strengthen our position in that market. With the acquisition of Paradox and the very professional team at the company, I am convinced that we will achieve that."
Stein B. Kvae, who has served as Paradox's chairman for 17 years, willnow relinquish that title but will co-head SF Studios' Norwegian production alongside Finn; they both report to Tim King.
Kvae said, "We are very excited of this opportunity! SF Studios is experienced, ambitious and international - all we want to be. In a market that is more exciting and more demanding than ever, we can not imagine a better company to take us forward on our new journey."