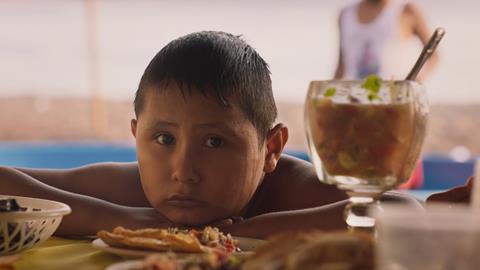 Rodrigo Reyes's Sansón And Me, the story of an unlikely friendship between two Mexican migrants, has won the best film prize of the the international competition at this year's Sheffield DocFest.
The DocFest jury lauded Reyes for choosing "to explore a subject matter which is all too often invisible and neglected: the incarceration of immigrants in the US." The documentary sees Reyes reconnect with Sansón, a Mexican migrant sentenced to life in prison, whom he met when the director was a translator at his trial.
Special mentions were given to Volodymyr Tykhyy's One Day In Ukraine, and Nadim Mishlawi's After the End of the World.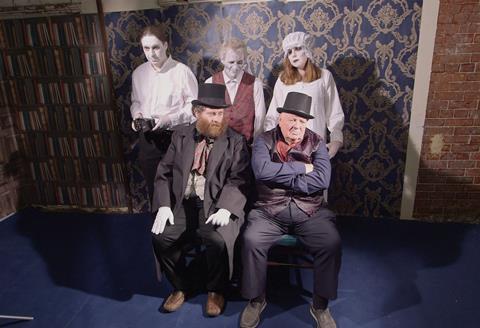 The audience award for film went to A Bunch Of Amateurs by UK director Kim Hopkins, an affectionate tribute to a group of ageing cinephiles' attempts to save their filmmaking club in Bradford, including remaking a classic musical. One of the doc's executive producers is Simon Beaufoy, writer of The Full Monty.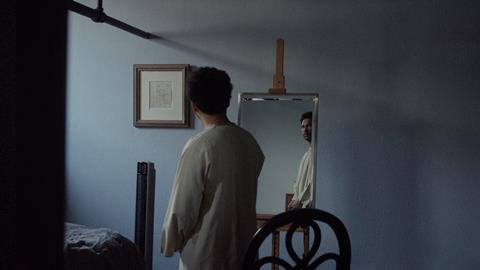 The international first feature award was presented to Master Of Light by Rosa Ruth Boesten, a portrait of artist George Anthony Morton who spent ten years in prison for dealing drugs and seeks to reconcile his past through his art. Special mention was given to Julie On Line by Mia Ma.
The best short film award was handed to UK doc Fawley by Chu-Li Shewring and Adam Gutch. Billed as a "sensorial gem", the film explores the environs of the soon-to-be demolished Fawley Power Station. Special mention was given to Calling Cabral by Welket Bungué.
The Tim Hetherington award was presented to Alison Millar's Lyra, a portrait of Lyra McKee, the 29-year-old Northern Irish investigative journalist who was murdered by the New IRA in 2019.
Special mention was given to The Territory by Alex Pritz.
The Alternate Realities award, which honours the best innovative non-fiction work, was given to The Sound Voice Project by Hannah Conway, a performance installation exploring stories of voice loss and identity.
Special mention was given to The Acquisitions Panel by Rachel Briscoe.
The audience award for alternate realities went to Santa Barbara by Diana Markosian.
The youth jury award was presented to Alis by Nicolas van Hemelryck and Clare Weiskopf, a Colombia, Romania, Chile co-production.
Special mention was given to Four Journeys by Louis Hothothot.
Pitch winners
Three pitch sessions took place during the festival for selected emerging directors to pitch their non-fiction projects to panels of judges.
The Whickers Pitch Film & TV Funding Award 2022 with a prize of £100,000 went to Our Hoolocks by co-directors Chinmoy Sonowal and Ragini Nath, from Liminal Picture Production in India. Our Hoolocks is the story of a fisherman in Assam fighting to protect the Hoolock Gibbons, India's fast-vanishing ape species, in his village.
The runner-up prize of £20,000 went to Re-Evaluation director Toby Bull of the UK's Snowstorm Productions. Grieving his parents' deaths, it's the story of how Bull seeks solace from their diaries and home videos, but instead uncovers a horror story with the archive seeming to reveal the ongoing trauma of childhood abuse.
Channel 4 First Cut Pitch saw five short-listed directors present and discuss a three-minute micro-documentary on the themed brief Last Laugh. This was won by Ben Cheetham, securing a commission for a 60-minute film and one month of fully-paid development and mentorship with an independent producer to further develop the idea or one put forward by the indie, paid for by Channel 4, plus one week's NFTS training paid for by Channel 4.
BBC Three Northern Docs Pitch saw emerging filmmakers from the North of England invited to pitch their idea to a panel of BBC commissioners and a BBC Three channel executive. The recipient of the prize of a documentary commission with BBC Three will be announced at a later date.
Sheffield DocFest took place from June 23-28.