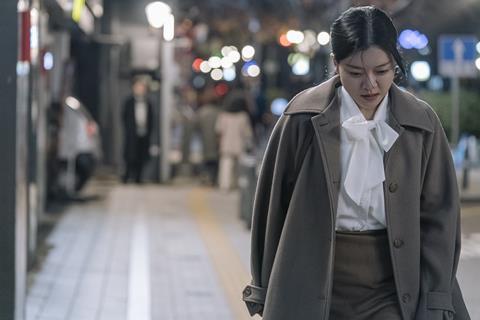 South Korea's Showbox has secured international sales rights to Jang Kun-jae's Because I Hate Korea and will launch sales at the upcoming European Film Market (EFM).
Based on the popular novel by Chang Kang-myoung, the film stars Ko A-sung, whose career took off when she played the young daughter in Bong Joon Ho's The Host. She subsequently played roles in Bong's sci-fi thriller Snowpiercer and more recently in comedy drama Samjin Company English Class.
Ko plays an average woman in her late twenties with a steady job and a steady boyfriend, but constantly facing uncertainty, confusion and anxiety in Korean society. Despite everyone's trying to dissuade her of the idea, she travels to New Zealand where she encounters new relationships and happiness.
Joo Jong-hyuk from TV series Extraordinary Attorney Woo and D.P. (both shown on Netflix) also stars with Kim Ji-young (A French Woman) and Kim Woo-kyum (Sophie′s World).
Produced by Mocushura in association with Cinematic Moment, Indiestory and Sidus, the film will be presented by NK Contents in South Korea.
The feature is now in production, having been delayed by the Covid-19 pandemic, shooting in New Zealand and Korea.
Director Jang previously directed A Midsummer's Fantasia, which he produced with Japanese filmmaker Naomi Kawase and Kim Woo-ri. The film about a Korean filmmaker who journeys to a rural town in Japan went to festivals including Busan, Rotterdam and Kawase's Nara International Film Festival, which provided funding and support for selected projects shot in the region such as Jang's.
He also directed TV series Monstrous starring Koo Kyo-hwan (Peninsula) and Shin Hyun-been (He's On Duty). The supernatural thriller about archaeologists uncovering a mystery premiered at last year's Canneseries.