Brainfeeder Films earthquake story to launch in July.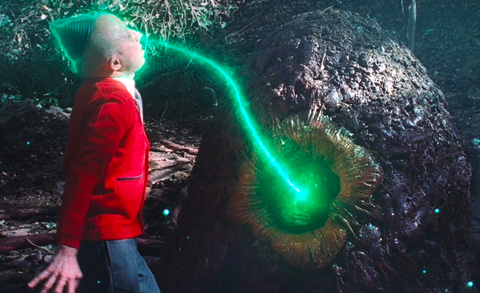 Shudder has acquired North American and UK rights to Flying Lotus' psychedelic horror Kuso.
The film will open day-and-date theatrically in Los Angeles and New York on July 21 and run on Shudder's thriller, suspense and horror video streaming service.
Music producer and rapper Flying Lotus makes his feature directorial debut as Steve Ellison on the film, which depicts the aftermath of a catastrophic earthquake in Los Angeles.
Hannibal Buress, Anders Holm, Tim Heidecker and funk musician George Clinton are among the cast as Kuso recounts survival stories through a network of television screens in what the filmmakers describe as a hallucination-like effect. Eddie Alcazar served as producer.
Shudder's previous acquisitions include Alice Lowe's Prevenge. "Kuso pushes the boundaries of filmmaking and we're delighted to be working with Steve on this highly unique film, as Shudder continues its commitment to bringing new and innovative programming to its community," Shudder GM Linda Pan said.
"Shudder felt like the perfect home for Kuso", Flying Lotus said. "I'm excited for my fans, Shudder fans and just people who still have fun watching movies, to have the opportunity to see Kuso this summer."
Shudder brokered the deal with Nate Bolotin of XYZ Films and CAA on behalf of Brainfeeder Films.