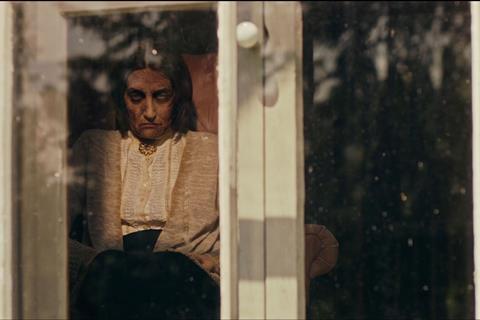 Shudder, the genre-focused SVoD service, has bought a significant list of territories on writer-director Andy Mitton's ghost story The Witch In The Window.
The company has picked up all rights for UK, US, Canada, Germany, Australia and New Zealand.
UK sales outfit Film Seekers is handling the film in Cannes and has also struck deals with Network Releasing in the UK for physical rights and Falcon for Middle East.
The film stars Alex Draper (Yellowbrickroad), Arija Bareikis (The Purge) and introduces young Charlie Tacker. It will have its world premiere at the Fantasia Film Festival in Montreal this summer.
The story follows house-flipper Simon and his twelve-year-old son, Finn, who decide to bring an old New England farmhouse back to life. But a previous owner who died there, a witch of a woman named Lydia, doesn't seem to have really left.
Producers are Mitton with Richard W. King.
Film Seekers is in Cannes with two new acquisitions: Astral starring Frank Dillane (Fear The Walking Dead) andThe Mysterious Death Of Lord Harrington, a werewolf murder mystery scheduled to shoot in Malta in June.