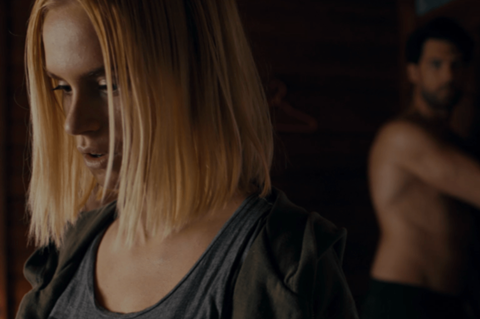 UK distributor Signature Entertainment has acquired rights to four genre titles.
What Lies Below (formerly Viscous) is a thriller from writer-director Braden R. Duemmler, starring Mena Suvari. The film follows a teenager who begins to encounter otherworldly happenings when her mother introduces her to her mysterious new fiancé. Signature acquired the film from XYZ Films.
Red Soil, acquired from WTF Films, is inspired by the true story of a young nurse who uncovers hidden secrets about her dad's chemical factory. Farid Bentoumi directs the French-Belgian co-production, which stars Zita Hanrot and Sami Bouajila.
Hong Won-Chan's Deliver Us From Evil is a South Korean chase film acquired from CJ Entertainment, in which a former black ops agent is contracted to find the kidnapped daughter of a murdered ex-girlfriend.
The Sinners (formerly The Color Rose) is a thriller about an A-list clique of young women who start a cult where each of them must embody one of the seven deadly sins. Courtney Paige directs, with Kaitlyn Bernard, Brenna Llewellyn, and Brenna Coates leading the cast.
All four titles are due for release next year, with Red Soil in Q1.