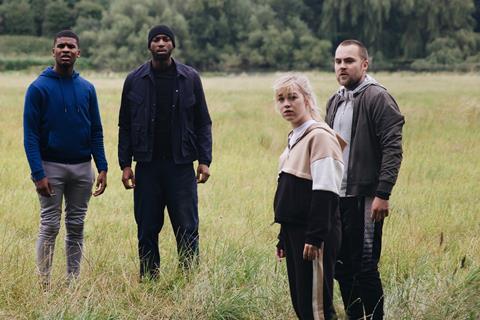 UK sales and distribution company Signature Entertainment is introducing buyers to Tommy Boulding's Hounded at the European Film Market this week and has confirmed it will release the film in the UK and Ireland.
It is the debut feature from UK director Boulding, who has worked as an editor on features including Corinna Faith's The Power and Toby Meakins' Curs>r.
A stately home robbery takes a sinister turn one night when a gang of young thieves is caught by the owners of the house and hunted across the estate for the proprietors' entertainment. Malachi Pullar-Latchman, Samantha Bond, James Lance, Hannah Traylen, Nick Moran, James Faulkner and Larry Lamb star.
Hounded is produced by Ben Jacques with co-producer Melissa Massey and executive producers Elizabeth Williams and Katie Wilkinson of Signature Entertainment, with a script by Dean Lines and Ray Bogdanovich.